California is a known hotspot for some of the most popular dog breeders in the country, but which one is best? The answer depends on many factors, primarily the type of dog that you are looking for. Before you decide where and what kind of dog to adopt, carefully consider your own lifestyle, living situation, and the time that it takes to train, rear, and raise a happy, healthy dog.
If you still want a puppy, here are 11 of the best dog breeders in California: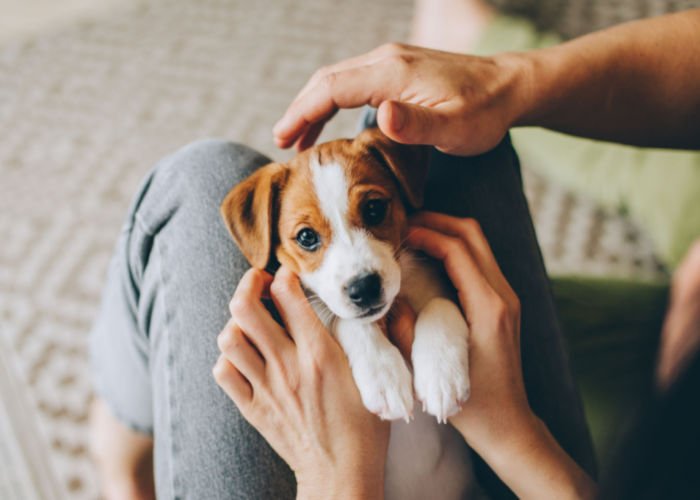 The first place to look is Puppyspot, which is basically a network of breeders. Through this platform, you are able to narrow and refine your search to pinpoint breeders near you in the state that offer the breed you are looking for.
This site is easy to use and contains an expansive list of reputable Californian breeders. The breeders that use this platform are vetted and screened, so you can avoid scams. It is easy to find what you are looking for based on where you are, as well as by filtering the types of dogs that interest you the most. Visit the company website to learn more!
Next: Find a boxer breeder in California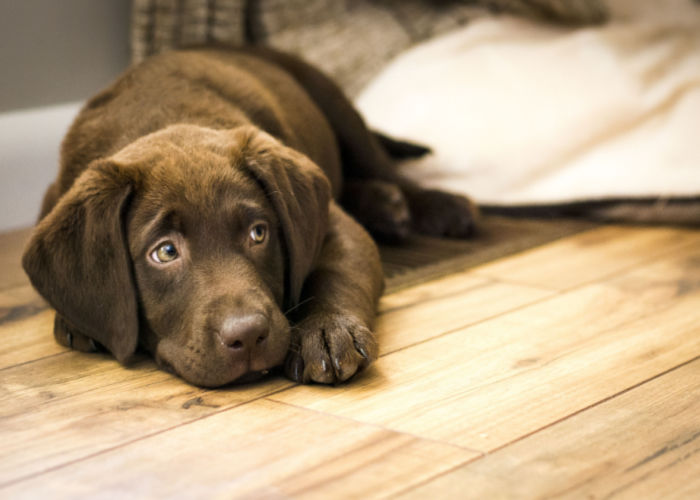 Looking for a lab? Try Silverose Labs in central California for quality-bred Labradors. Whether you are looking for a black, chocolate, yellow, silver, champagne, or charcoal Lab, this breeder offers them all. The puppies are raised to be social and are handled lovingly by this family-owned company. Labs are notoriously popular for their loyal nature and friendly demeanor; a Lab loves their humans and is relatively easy to train, too.
This breeder looks at prospective buyers the same way that you might look at a potential breeder- they are picky. There is an application process involved and you may be required to place a deposit on your dog long before you ever see the pup. Prices vary; reach out to the breeder to learn more.
Contact Silverose Labs in Reedley, California, at (559) 246-0676.
Next: The top Labrador breeders in California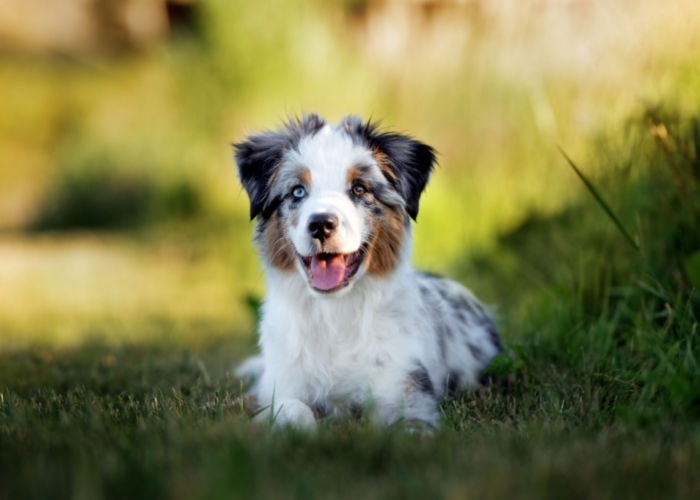 Cedar Valley Ranch in northern California, and it specializes in Mini Australian Shepherd puppies. This family-owned business has been breeding quality dogs since '96, and they are AKC registered.
Mini Aussies make wonderful family pets but are also diligent work dogs that are inherently protective. Make sure that you are the right adopter for these active and smart pups- you don't want to adopt this breed if you have limited time to spend with them or if they will be cooped up inside most of the time.
There is an application process involved and deposit is required before you will be put on a waitlist for a puppy.
Cedar Valley Ranch prides themselves on raising socialized dogs that can handle situational stimuli, like riding in a vehicle. The puppies are healthy, vet-checked, and did we mention, adorable? To learn more, call the breeder in the Sacramento area at (928) 522-3146.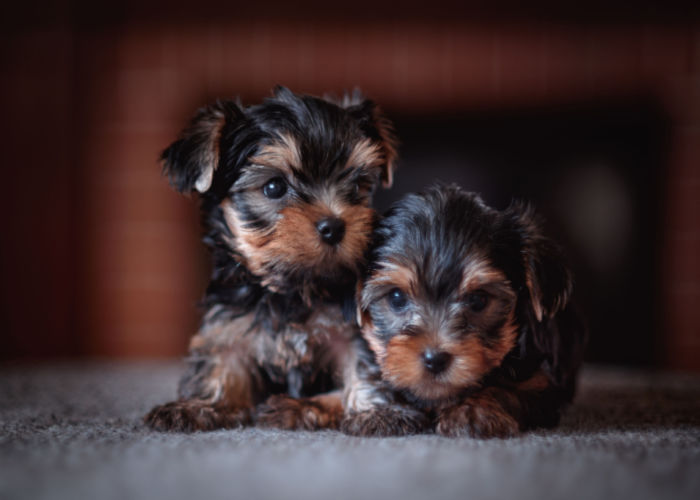 If you are looking for a Yorkshire terrier, Blueberry Brook breeders is a great place to begin. These smaller breeds are highly desired and found in a variety of colorings including golden sable and traditional.
This kennel has been breeding small dogs for over 20 years and puts prospective buyers through an application process that involves information pertaining to lifestyle and reasons to adopt a Yorkie. A $500 deposit is required for your pup, which will be ready to go home with you at nine weeks of age.
Dogs in this range can cost from around $3,500 to $4,500, but each puppy comes with current shots, a vet check, tail docking, and health guarantee.
Call the breeder in Placer County, California, at (916) 250-8537 to learn more, or email the breeder directly at jennie@blueberrybrook.com.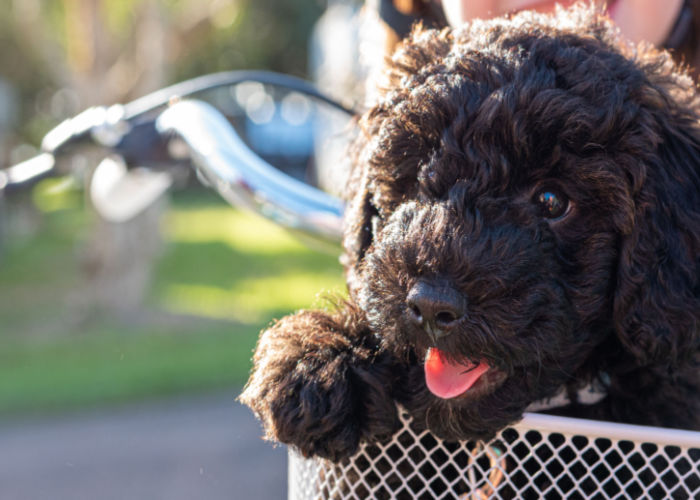 Have you heard of the Schnoodle? A Schnoodle is the very best qualities of both the Schnauzer and Poodle, resulting in energetic, high-spirited little dogs that weigh between 20 and 50 pounds, typically.
Domino Schnoodles is a reputable area breeder of Schnoodles, raising socialized and well-tempered puppies for buyers. Schnoodles are a fun and feisty breed that work great in family homes.
This breeder guarantees the health of the dog that you buy, and as such, sends each puppy to their new home up to date on shots and dewormed. Each dog comes with AKC and UKC registration papers, and prospective buyers are welcomed to visit before deciding whether they will adopt a Schnoodle.
Call the team to plan a visit in Southern California at Domino Schnoodles, (951) 544-2419.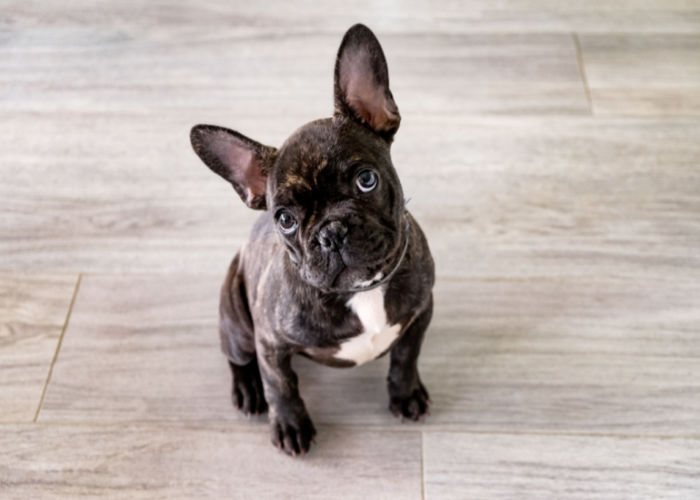 French Bulldogs have seen a surge in popularity over recent years, so it makes sense that a French bulldog breeder makes the list. Marvelous French Bulldogs is lauded by adopters as being reputable, reliable, and caring in regard to their dogs. Each prospective buyer is interviewed to ensure the dogs go to the right homes.
You will need to place your deposit- prices vary- before being put on a waiting list for your French Bulldog pup. The dogs are AKC registered and guaranteed healthy by the breeder. If you are thinking about a French Bulldog, call Marvelous French Bulldogs in San Diego, first. Give them a call today at
(619) 213-8090, to learn more, or to inquire about pricing.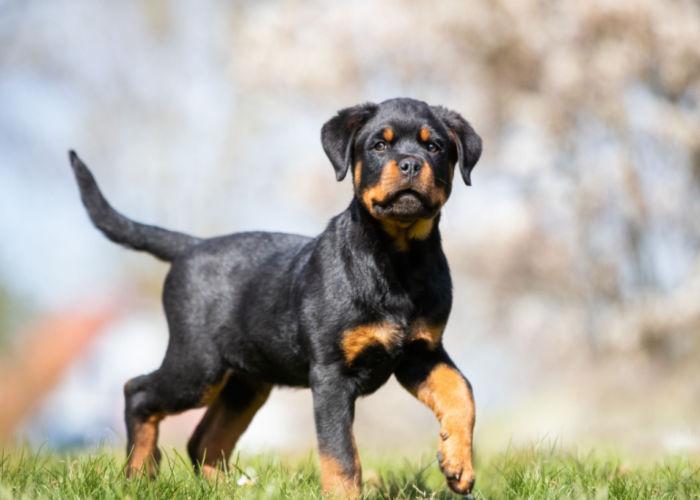 Scotty's California Rottweiler Ranch is known for its AKC registered Rottweilers and is located in Oroville, California, just north of Sacramento and near the Sonoma Valley. This is a family owned and operated kennel. The owners get to know the prospective adopters and are more than happy to address questions or concerns that you may have, too.
Do you know if a Rottweiler is the right dog for your household? The team at this kennel can help. Rotties are often raised to be working dogs, often used in security, but they are also loving and devoted pets.
All potential adopters must apply before they can place a deposit on a puppy. The dogs are $3,500 each at this time and come with a two year guarantee of health. Additionally, your dog will receive their AKC registration papers, microchip, and all shots before going home with you.
Still thinking of a Rottie? Call or visit Scotty's California Rottweiler Ranch in Oroville today, (844) 687-6887.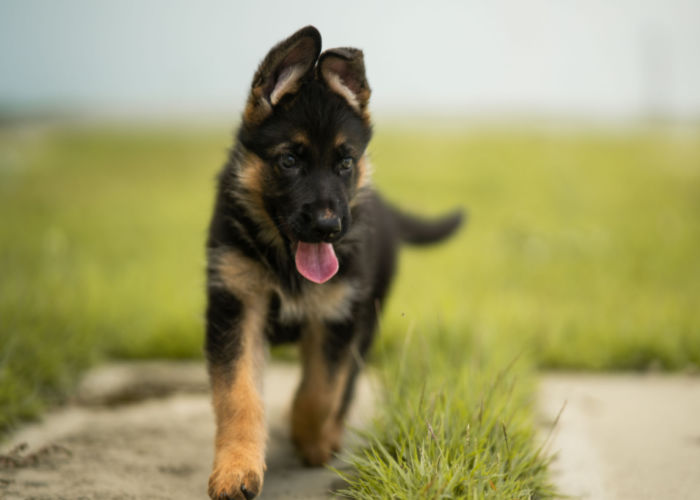 German Shepherds are amazing animals and California's Lundborg-Land German Shepherds, raises the best of the best. This breed is smart and obedient, known to be working dogs, such as security or support dogs. Depending on where you are, you won't need to go far to find this breeder in Riverside, near both Los Angeles and San Diego.
These dogs are well cared for and loved, raised in a kennel via video monitoring. These dogs are well-trained and socialized, and this breeder often offers older dogs for adoption, too. This breeder welcomes visitors and offers a health guarantee on the dogs that they sell.
Want to learn more about a German Shepherd of your own? Call or visit the 100-acre property of Lundborg-Land German Shepherds in Riverside, California, at (951) 443-4318.
Next: The best German Shepherd breeders in California (our picks)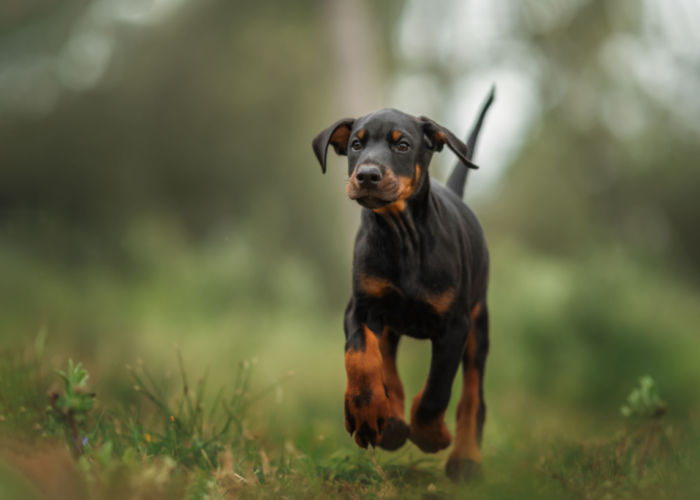 There is simply something about a Doberman that makes them the perfect dog for so many families. Dobermans are larger and loyal- excellent and devoted pets that train well. It is imperative to train Dobermans, as they could become bored and wreak havoc on your household.
West Coast Doberman knows Dobermans and are touted for raising obedient, healthy dogs that are socialized with good temperaments. These dogs are raised to be near children, too.
The rewards of owning a Doberman are many, but Dobermans will demand attention, so make sure that your lifestyle is a good match for this dog breed. Talk to the breeder about an application and non-refundable deposit on your Doberman puppy; call or visit West Coast Doberman in San Jose, California at (408) 781-3467.
Next: The best overall Doberman breeders in California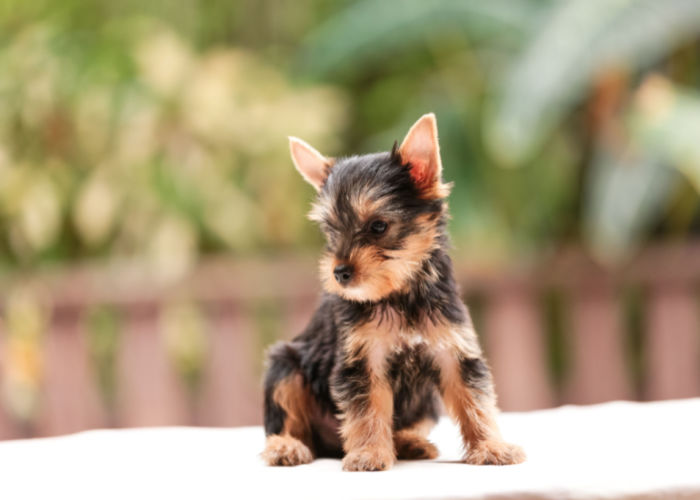 Looking for a Yorkie in the Bay Area? Try Tiny Yorkie Kisses; they offer teacup and toy Yorkies throughout Northern California. The puppies come with a health guarantee for a period of one year, as well as all shots, socialization papers, purebred documentation, tail docking, dew claw removal, deworming, and grooming.
This breeder is known for their thoroughness and care for the dogs. For Yorkie Puppies in Northern California, call or text Kari at Tiny Yorkie Kisses, 707-720-9042, today in Vacaville CA.
Next: The best Yorkie breeders in California today
For a higher generation of Labradoodles, reach out to the breeders at Serenity Spring Labradoodles. Serenity Spring Labradoodles are known for breeding a wide range of no-to-low shed dogs raised in-home with people who care.
These dogs are allergy-friendly and socialized, perfect family pets. This breeder works closely with many charitable organizations, including Bone Cancer Research, so they are civic in the community. If you have been considering a Labradoodle, talk to the team at Serenity Spring Labradoodles to learn more. They are located in Orland, California, and their phone number is (530) 354-5095- or you can email the breeder directly at serenityspringslabradoodles@gmail.com, to learn more.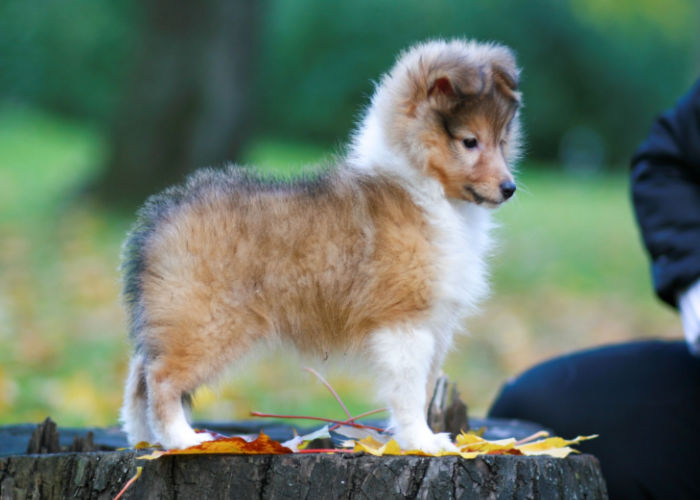 How about a bonus breeder? Marshland Shelties in the Los Angeles area is noted for raising the finest Shelties found. This kennel and breeder bring 40 years of experience to the table, and have been recognized for their healthy, AKC Shetland Sheepdog puppies.
The breeders, Marsha Wheatcroft and Daniel Wheatcroft, can help you determine if a Shetland Sheepdog is the right addition for your family- as well as the best practices for raising a healthy and happy dog.
They also require an application process to prospective adopters and are available to respond to any queries or questions. Call or visit Marshland Shelties at (661) 269-5373.
Considering a dog in California? The first order of business is to determine the best breed or kind of dog for your living situation or household. Since every home environment is different, you will need to assess your own lifestyle and consider the specific traits of the dog to find a harmonious match.
Before you buy or adopt, check out these 11- or 12- recommended breeders in your region first. They come highly regarded and are great places to begin your search for the perfect pet.
Read Next:
Top Golden Retriever dog breeders in California
The best foods to buy your puppy today
The best Cavapoo breeders in California
Best Corgi breeders in California