The Yorkshire Terrier, commonly referred to as a Yorkie, is a very popular toy dog breed. That should come as no surprise if you are familiar with that aforementioned breed in any way.
Yorkies have a spectacular coat that is often groomed to perfection by their owners. Many Yorkies also sport multi-colored coats. The colors of their coats blend together to create something truly beautiful.
While the long coat is one of the Yorkie's most eye-catching characteristics, they still possess many other praiseworthy qualities. Learn more about those qualities as well as the top Yorkie breeders in California by reading on.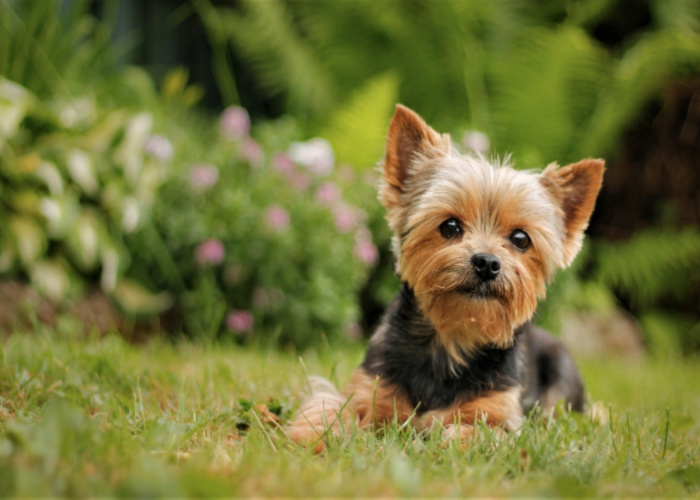 The most crucial period for the growth and development of any pup is the first few weeks after their birth. Puppies are most vulnerable during that time so they will need adequate care and protection from the people watching over them. Training must also begin at that point so the puppies are able to absorb and understand commands with greater ease.
If you're looking for a Yorkie breeder in California, you have to find one who expertly handles that early portion of a puppy's life. Otherwise, the puppy you're getting may not be well-equipped to be away from their mom. They may also struggle greatly while living with you.
Thankfully, you don't have to harbor those concerns if you decide to work with Alisa Yorkies.
Alisa Yorkies specializes in delivering well-trained and conditioned Yorkie pups to their customers. The aforementioned breeder will get potty training started before they hand over the puppy to you. By the time the pup is in your household, they should already have an idea of what to do when nature calls.
Their puppies are also conditioned to eat dry food early. That's a good thing because you will likely be feeding your new pup dry food when they get to your home.
You can also count on Alisa Yorkies to handle the Yorkie pup's deworming and vaccinations. The puppy will also be monitored closely by a veterinarian so any potential health issues will be spotted right away.
Get in touch with Alisa Yorkies by calling 956-966-6642. You can also send them an email via natttt4444@hotmail.com.
Next: The top overall dog breeders in California (CA breeders)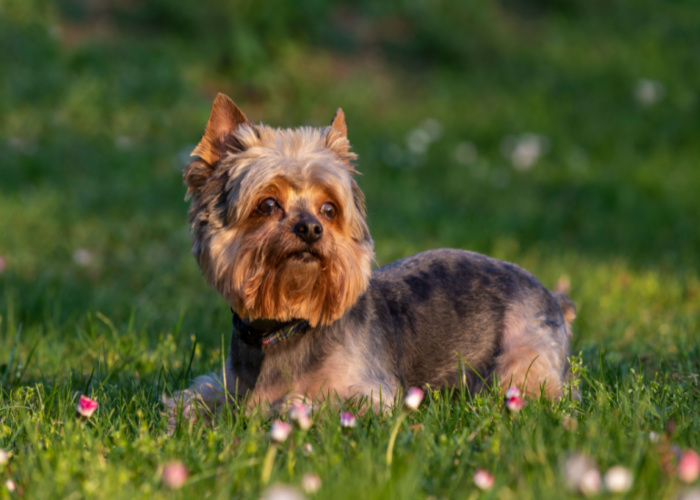 Pet owners always have to be mindful of the health issues that may plague their furry friends.
We can prevent many of those health problems by taking good care of our dogs. A good diet and a consistent exercise routine can work wonders for your pet. Proper grooming will also help keep your pet in great condition.
Compared to other breeds, Yorkshire Terriers typically aren't plagued with as many health issues. Your foremost concerns will probably be some eye issues and a kneecap problem known as a luxating patella.
The breeder you're working with should get the Yorkie pup checked for those issues. You need assurances from them that your new pup is healthy. The folks over at BerryBest Puppy will give you those assurances.
When you purchase a Yorkie pup from BerryBest Puppy, they will also present you with a health guarantee. The health guarantee is contingent on you taking proper care of your new pup and it will also last for one week after delivery.
Furthermore, this breeder also provides a 1-year health guarantee for any genetic condition that ultimately leads to the death of the puppy. You hope that things never get to the point, but it's good to know that this breeder does provide protection in that situation.
They also keep a close eye on their pups during their first few weeks. If any issues are present then, they will be spotted and addressed immediately.
Contact BerryBest Puppy by calling 661-402-1642 or by sending an email to Berrybestpuppy@gmail.com.
Next: Maltese breeders in California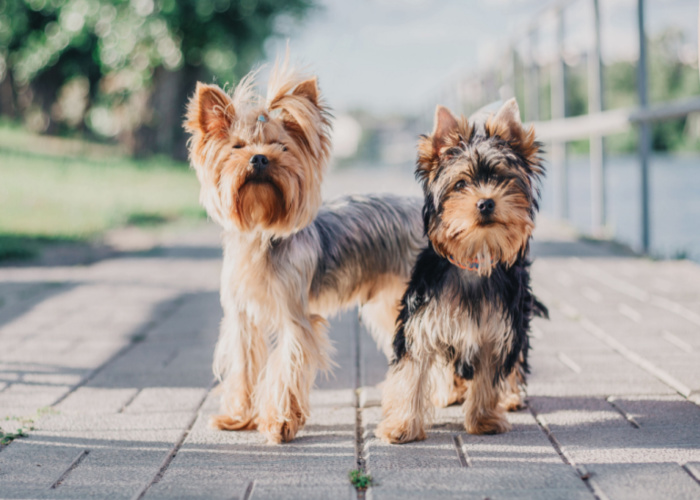 What can you expect from a Yorkshire Terrier in terms of temperament? While all dogs do have unique personalities, there are certain quirks that are commonly observed in Yorkies.
First off, you'll find that many Yorkies can be showy at times. They are eager to learn new tricks and they focus on executing them properly. Yorkies behave like that because they want to earn the praise of their owners.
It's endearing to see Yorkies training so hard, but you should give them breaks as well. Don't wait for your Yorkie to stop on their own because they will likely just keep going.
Yorkies are also famously tenacious. They will protect their owners to the best of their abilities. They will not hesitate to bark at anyone and they will do more than that if they sense a real threat to the safety of their owner.
While you can appreciate what your Yorkie is doing for you, the truth is that kind of attitude can be bothersome at times. If you have guests over, you probably don't want your Yorkie barking at them all day.
Moringa Yorkie Terriers works to minimize that particular problem. They focus on socializing their Yorkie puppies early so they can stay around more people with no issue. Expect to get well-behaved Yorkie puppies if you partner up with this California-based breeder.
Reach out to Moringa Yorkie Terriers by calling 442-229-6731. You can also send them your questions via MoringaYorkieTerriers@yahoo.com.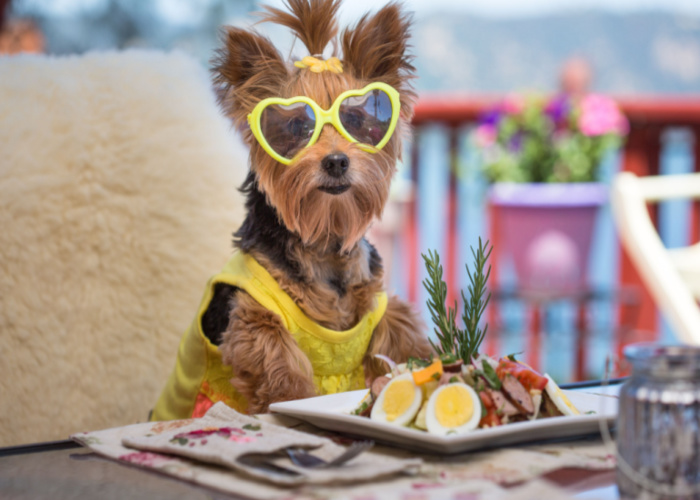 There is no way to guarantee that your new Yorkie pup will be happy and healthy for their entire life. No matter how diligent breeders are, there are simply some issues that they cannot foresee. The most you can hope for is to partner with a breeder who is as committed to maintaining the health of the Yorkie as you are.
PuppySpot exhibits that kind of commitment to all the dogs they provide to their customers.
The puppies you're getting via PuppySpot have to undergo numerous evaluations. Every part of the pup's body is checked thoroughly to ensure that no issues go undetected. Deworming and vaccination will also be done before the puppy ever gets to you.
You can feel confident that you are receiving a healthy puppy if you are getting them with the help of PuppySpot. Prospective pet owners should also know about PuppySpot's commitment to their pups.
If a hereditary issue or a parasite rears its ugly head within the first two weeks of you owning your new Yorkie, PuppySpot will reimburse your veterinarian bills up to the purchase price of your pet. Coverage for hereditary problems will last for up to one year. You can also receive a credit or get reimbursed for your puppy if some kind of genetic condition pops up more than two years after the original delivery.
Getting that kind of protection is always important. That alone may convince you to get your new Yorkie from PuppySpot. You can contact them by calling 866-269-1056.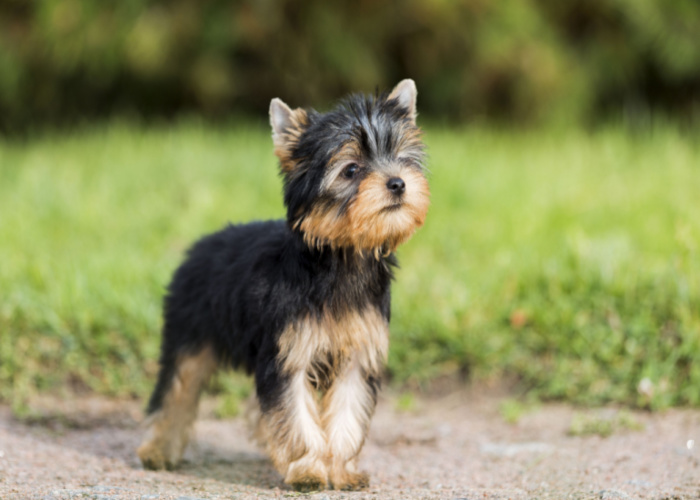 You'll frequently see Yorkies on the dog show circuit because they suit those competitions so well. Those coats are made for showing off and Yorkies typically don't shy away from the spotlight.
Competing in the dog show circuit can be fun, but you'll need to start with the right puppy if you want any real chance of succeeding. SF Yorkies can help you out if that is your goal.
What separates SF Yorkies from many other California-based breeders is the fact that they only use parent dogs that are either champions or champion-sired. The puppy you're getting from them will boast the type of lineage that show dogs are made of.
On top of that, the folks over at SF Yorkies also work tirelessly to create the best pairings for the parent dogs. They don't just pick two random dogs and call it a day. Before breeding, they will thoroughly evaluate the characteristics of the prospective parents to see how well they complement one another.
Dogs will be paired with their ideal mates to produce the best litter possible.
SF Yorkies also takes the time to pair their customers up with the right Yorkie pups. Before they decide if they want to sell you a puppy, they will first ask you to fill out an application. They will find the puppy that will fit your household best based on your answers.
Call 805-266-2982 if you want to learn more about SF Yorkies and their puppies. You can also shoot them an email through info@sfyorkies.com.
It's not hard to find Yorkie puppies for sale in California. Some of your family members or friends can probably get you in touch with a Yorkie breeder or a third party who knows a breeder.
Finding a Yorkie is easy enough, but it's difficult to predict what kind of puppy you're getting if you decide to partner with a random breeder. There may be nothing wrong with the puppy's looks, but the temperament could be another matter altogether.
Yorkshire Terriers tend to be very headstrong animals. That's not necessarily a bad thing, but it can get out of hand if you're not careful.
Yorkies that are not trained properly as puppies may be difficult to handle when they are older. They will not shy away from taking control of the relationship if you let them. If you have other pets around, your Yorkie may boss them around as well.
Living with a pet like that will not be fun. That's why paying attention to temperament is so important. The people over at Skyridge Puppies take care to raise Yorkies with good temperaments.
They make time to train their Yorkie puppies early on so they develop the type of temperament that will allow them to seamlessly fit into any household. They won't discourage the Yorkie's naturally showy behavior, but they will curb any unnecessary excesses.
Do you want to be the owner of a well-behaved Yorkshire Terrier puppy? If so, you should call 951-299-0829 to get in touch with Skyridge Puppies. You can also send your inquiries to Skyridgepuppies@gmail.com.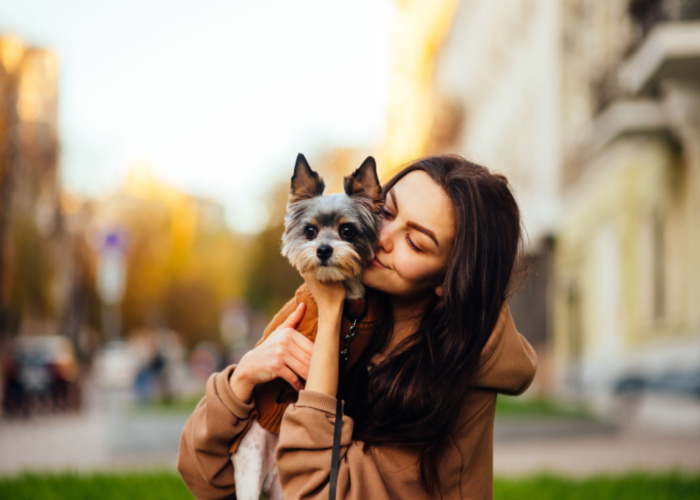 How can you tell if you are working with a reputable Yorkie breeder? Given the sheer number of Yorkie breeders in California, it can be difficult to tell if you've chosen the right people to partner with.
To make your search easier, you can reference the recommendations put forth by organizations like the American Kennel Club. More specifically, you can check if a particular breeder is a member of the American Kennel Club's Bred with H.E.A.R.T. program.
Breeders who belong to that program have their breeding stock tested regularly. They also pursue breeder education and adhere to the AKC's Care and Conditions policy. Any breeder who wishes to be a part of the program must also assume responsibility for the dogs in their care and they must uphold the organization's long-standing traditions.
The AKC ensures that their member breeders only bring healthy puppies to the market. That's a big reason why you should consider doing business with a breeder who belongs to AKC's Bred with H.E.A.R.T. program. Suzabel's Yorkies is a member of that aforementioned program.
That much is obvious when you check on their puppies. You'll see right away that this breeder takes caring for their puppies very seriously.
Suzabel's Yorkies gives their puppies the best type of starter home. While in their care, the Yorkie pups are free to move around but they will also be monitored closely. The close monitoring is crucial to ensuring the health of the puppies.
Call 909-936-2908 to learn more about the puppies available courtesy of Suzabel's Yorkies. You can also reach them by sending an email to SuzabelsYorkies@gmail.com.
Next: The best puppy foods to feed a Yorkie pup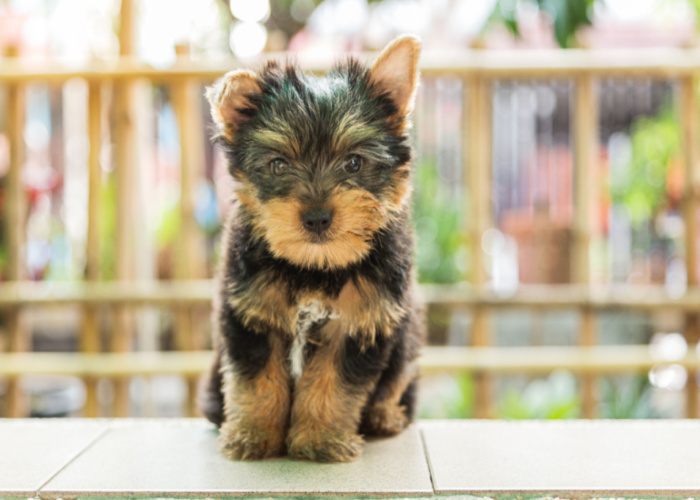 Puppies are very impressionable. The way a dog is treated as a pup is something that will stick with them for the rest of their lives. Breeders need to be very careful for that very reason.
As a breeder, you don't want a puppy to develop any habits or tendencies that will cause them to struggle around people. Instead, you want puppies to become so comfortable around people that it just becomes second nature to them.
The people over at The Decadent Dogs work continuously to produce puppies that enjoy the company of people.
To pull that off, the aforementioned breeders integrate the Yorkie puppies into their home. The puppies spend a lot of time around the breeders so they can get used to that type of arrangement. From the start of the day up until bedtime, the young Yorkies are always around their breeders.
Yorkie pups who grow in that kind of environment will be able to thrive in any household. They will be able to adjust to new owners quickly and they will understand how to behave around guests. You can count on your new Yorkie pup being a great companion if they come from The Decadent Dogs.
You can count on receiving more than just a well-behaved dog if you do business with this breeder. They will also present you with a health guarantee so you can be confident that your new pup will be a happy and lively pet. They will also handle the vaccinations and deworming for your new puppy.
Contact The Decadent Dogs by calling 619-995-1223.
Yorkshire Terriers can shine as show dogs. At the same time, you can count on them to stay by your side in any emergency. Experience firsthand what it's like to care for a lovable Yorkie by getting your new pup from one of the breeders we highlighted above.
Read Next:
Best Shiba Inu dog breeders in California (CA breeders)
Best Bernedoodle dog breeders in California (CA breeders)
Best Doberman dog breeders in California (CA breeders)