Are you looking for golden retriever puppies for sale in California? The place to find healthy and happy golden retrievers is at a reputable breeder. Sure, there are many golden retriever breeders in California. However, you want to find the best breeders to ensure your new puppy is well taken care of by an ethical and responsible breeder. Here's a list of 15 of the best golden retriever breeders in California. All breeders have a star rating of 4.5 or higher.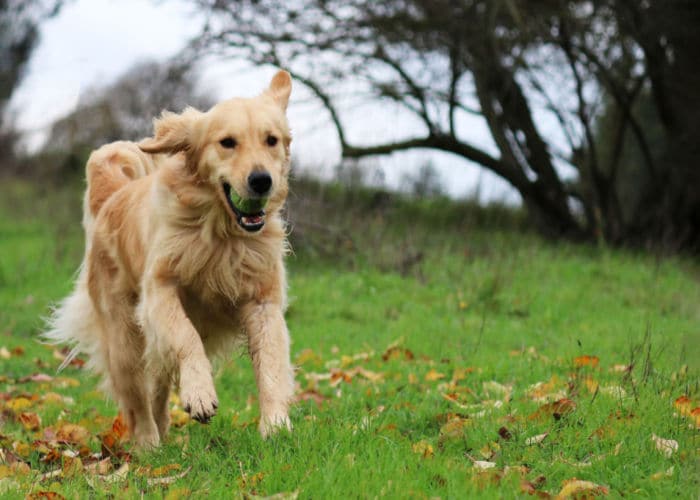 Chadwick's Goldens are a golden retriever breeder located in Southern California offering English cream and American standard golden retrievers of either full European or half European and American descent. They have been breeding golden retrievers for nearly 20 years.
Note that adult golden retrievers are not for sale. However, you can see photos of the male and female as well as their health certificates and information about ancestry. All puppies are socialized with children, small poodles, and cats. Puppies are raised in a loving family home-environment. Additionally, they're microchipped and may be registered by the American Kennel Club. The cost per puppy is $4000, not including tax.
All puppies are bred from world-class championship bloodlines. You may put a deposit of $500 to hold a puppy and may take it home once it reaches 8 weeks. Puppies are given vaccinations and are dewormed. As a bonus, they're also trained to use a doggy door!
Address: 26899 Dartmouth St, Hemet, CA 92544
Phone: 951-756-1960
Email: nancychadwick77@yahoo.com
Visit: chadwicksgoldens.com
Next: The absolute best California dog breeders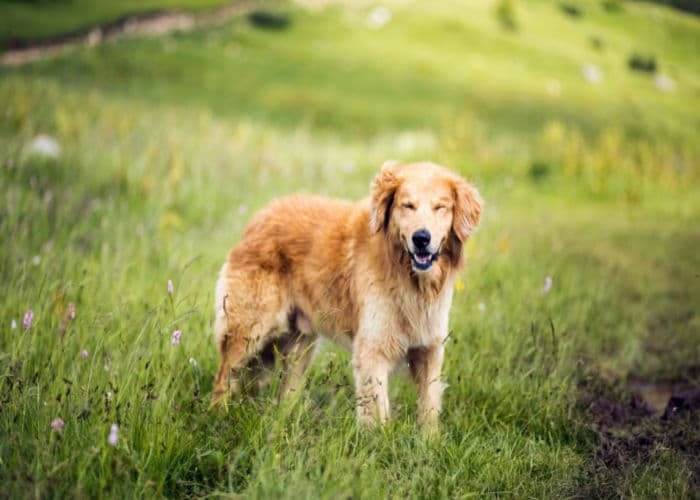 An experienced breeder for more than 20 years, Cielo's golden retrievers breed champion pedigree golden retriever puppies. They breed full English creams as well as American standard golden retrievers. All puppies are bred from champion bloodlines.
You can take a look at current litters on their website as well as photos of the parents. Additionally, you can check out their pedigrees.
Cielo's golden retrievers have a 5-star rating. Former clients comment on the breeder's willingness to update on puppies regularly prior to adoption. Others say the staff is helpful and able to answer any questions regarding adoption and golden retrievers.
Address: 22730 Soboba Rd, San Jacinto, CA 92583
Phone: 951-345-9826
Email: cielosgoldens.com
Visit: cielosgoldens.com
Next: The best Goldendoodle dog breeders in California to go through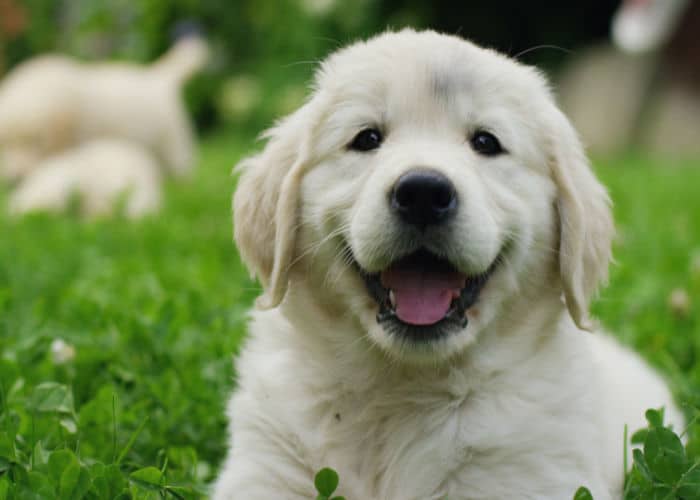 Nicholberry Goldens is a small family breeder who breeds English golden retrievers. The family owns a farm spanning 3 acres for the dogs to play, swim, and run around with plenty of space. Nicholberry Goldens breed English Goldens specifically and are continually learning more about pedigrees and this specific type of breed. Additionally, they are avid supporters of the American Kennel Club.
Puppies are all raised on location surrounded by family, horses, chickens, and many children. Nicholberry Goldens primary focus is on breeding for a well-balanced temperament and good health. Moreover, they are particularly passionate about raising golden retrievers that are suitable to become working therapy dogs.
Nicholberry Goldens breed out of love for golden retrievers and it's one of the things that makes them a great choice for this list. Their mission and dedication to breeding for longevity and health was fueled after losing a special member of their family, an American golden retriever named Daisy, to cancer.
Additionally, they feel that too often, due to irresponsible breeding, golden retrievers are met with a poor temperament, which leads to further health problems and a less than joyous life. So, Nicholberry Goldens also practices breeding golden retrievers that are intelligent as well as mellow.
Location: Clovis, California
Phone: (559) 748-2272
Email: nicholberrygoldens@gmail.com
Visit: nicholberrygoldens.com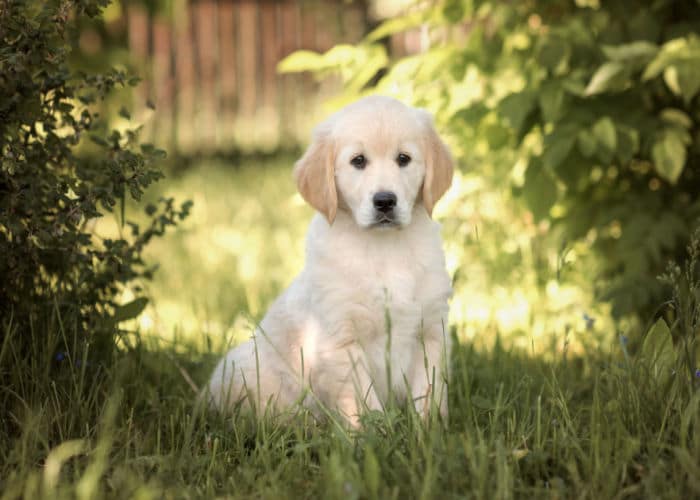 A small family breeder in Central Valley, California. With 40 acres of land, there is plenty of space for dogs and kids alike to play and run around. Prior to starting a breeding practice of their own, they were involved with Rooster Valley Labradors for some time and gained experience of whelping and raising litters. Rooster Valley Golden Retrievers felt that breeding goldens was their true calling. Recently, breeding has included genetic testing to ensure genetic diseases are not passed down.
Most of the dogs live in so-called Guardian Homes with a loving family to prevent dogs from spending a life cooped up in a kennel. Guardian Home dogs come back to measure behavior and temperament. Additionally, dogs are tested for heart and eye problems as well as PennHip and OFA hips. They also test for healthy elbows, which is a common problem with certain breeds.
What's special about this breeder is their development of the Guardian Home Dog Program. In a nutshell, a Guardian Home will care for a dog without paying the high cost that comes with purchasing an American Kennel Club registered golden retriever under the conditions of the breeding program. After a max of 4 litters, the dog is retired from breeding upon which it is spayed, registered, and full ownership is passed over to the Guardian family.
Location: Modesto, California
Phone: (209) 605-5072
Email: roostervalleygoldens@gmail.com
Visit: roostervalleygoldens.com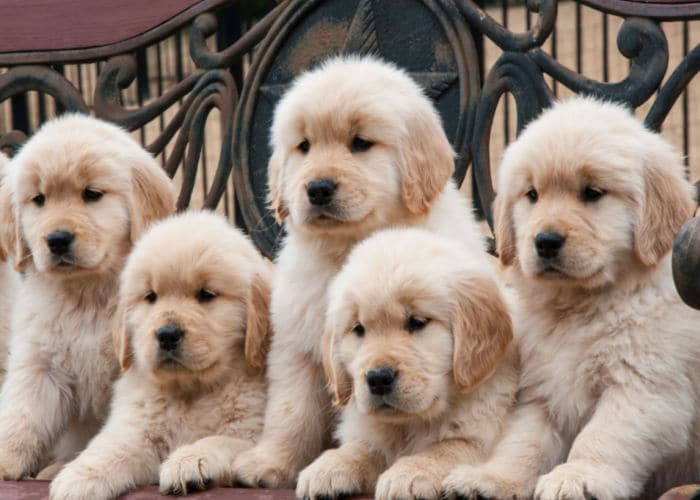 Golden Retriever Buddies sells golden retriever puppies that have limited registration with the American Kennel Club. Limited registration means puppies are bred to become beautiful family companions and pets as opposed to being sold for breeding purposes.They breed puppies that come from high-quality bloodlines. Additionally, parents have had preliminary or final tests for any issues with eyes, hips, elbows, and heart.
You can text or call Golden Retriever Buddies to find out about current prices and litters. Then you can place a non-refundable deposit of $100 via Zelle if you want to reserve a puppy from an upcoming litter where you should specify whether you want a female or male golden retriever. You'll be notified of your puppy's arrival and may pick it up once it turns 8 weeks old.
Golden Retriever Buddies only accepts cash for the remaining cost of the dog. You'll be informed about health records, guarantees, pedigrees, and vitamins. They are open and willing to answer questions and offer support during the adoption process as well as after. Curiously, Golden Retriever Buddies has a 5 star rating on Google and many raving reviews.
Address: 22930 Soboba Rd, San Jacinto, CA 92583
Phone: (951) 906-5354
Visit: goldenretrieverbuddies.com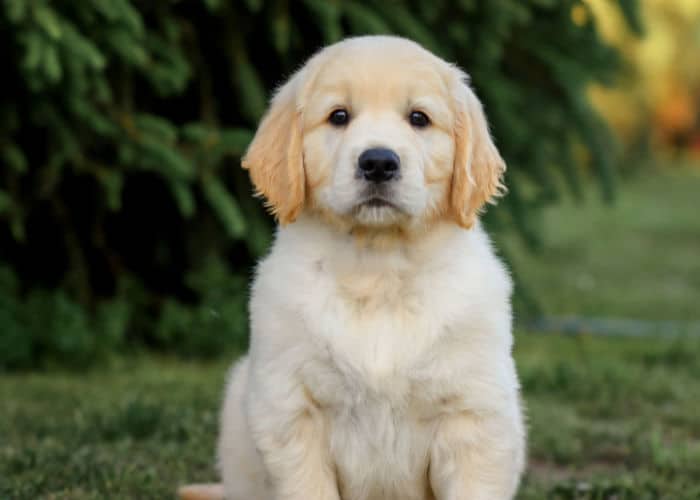 The breeder, Shayla, at Stage Gulch Goldens grew up loving the ranch life. Her background is in speech-language pathology. Upon obtaining her masters degree, she realized that she wanted a dog to use in therapy for her patients. During this time, she meets Noam, who she describes as being the love of her life.
Kind, docile, loving, and affectionate, Noam would accompany Shayla to the nursing home where she worked. It was Noam's awesome temperament that spurred Shayla's decision. She knew she wanted to preserve the bloodline of her amazing best bud. She began to consider it seriously and started researching everything she could about the breeding process.
Raised in-home, Stage Gulch Goldens aims to develop confident, resilient, loving, and stable puppies. The environment at Stage Gulch Goldens is set up to offer an enriching environment for puppies as well as optimal brain development. All puppies are heavily socialized prior to adoption.
The special thing about Stage Gulch Goldens is Shayla's special interest in therapy dogs. Therefore, preserving an outstanding temperament in her puppies is one of the primary goals in her breeding practice.
Address: 1035 Stage Gulch Rd, Petaluma, CA 94954
Phone: (707) 782-3309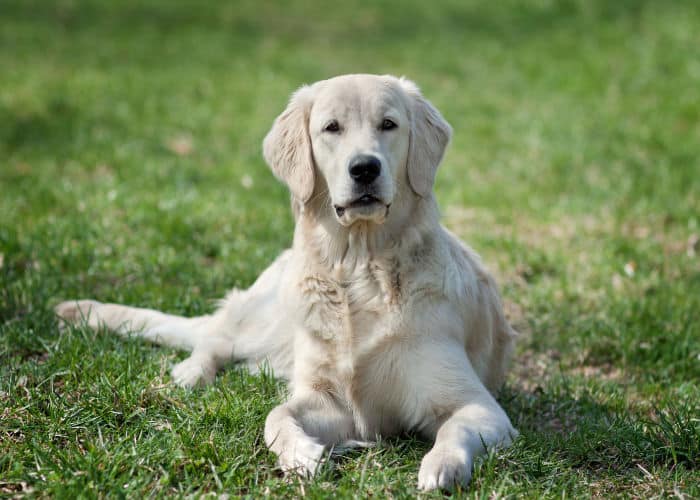 Their decision to turn a passion for golden retrievers into a business was primed by the positive feedback about their own golden service dog's sweet temperament and loving personality. People on the street, from kids to businessmen, would just have to stop and show some love. Additionally, people took notice of their gentle manner and calm disposition, leading them to ask where they might find a dog just like that. It was at this time True2Gold decided to breed their own.
Due to the sudden and tragic death of their beloved dog named True, True2Gold realized the critical need to breed not only for an excellent temperament but also optimal health. True2Gold set out on a quest to find a breeder who could offer the long, detailed history of their puppies. Alarmingly, there were very few who had any knowledge of that information.
Finally, they found a breeder whose breeding practice was based on prolonging the golden retriever's life through good health and careful breeding.
The honesty and story behind True2Gold and their journey that leads to their golden retriever breeding practice is what puts them on this list. Now, with continued learning and research, True2Gold breeds service dogs that get great reviews and great results. Additionally, they offer service dog training.
You can find testimonials (and puppies!) on their website in addition to instructions on how to choose a puppy and start the process of adoption.
Note that appointments are required prior to visiting.
Address: 24360 Old Wagon Rd, Escondido, CA 92027
Phone: (209) 814-6804 or 442-224-2580
Visit: true2gold.com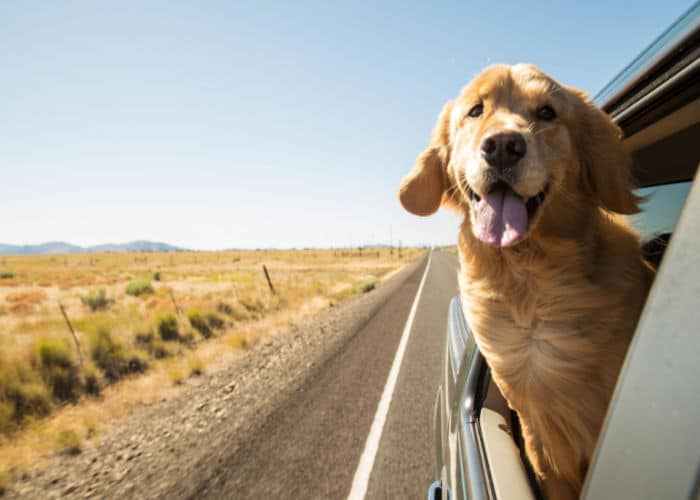 James is the golden retriever breeder who started Shadow Mountain Goldens. He bred his first litter as a young boy and has been fascinated with the golden retriever ever since. Later on, he became a vet technician where he had experience with many different breeds, but something always drew him back to goldens.
Puppies are born inside the home and after a month are introduced to the outside world where they're able to run around a large area of the property. This area is AKC inspected and a place for puppies to get some fresh air and exercise.
Shadow Mountain Goldens wants to help potential owners find the best matched pup and their goal is 100% satisfaction. What's nice about these breeders is they like to meet potential owners and show them around their new puppy's original home. Therefore, Shadow Mountain Goldens do not ship dogs and require in-person pick-up.
In addition to finding caring breeders, you'll also find that each puppy comes equipped with an AKC application for registration, puppy contract, vaccination records, health guarantee for one year, informational pamphlet, and even a sample of puppy food.
Location: 9898 Camino Del Coronado
Phone: (909) 816-7009
Email: shadowmountaingoldens@gmail.com
Visit: shadowmountaingoldens.com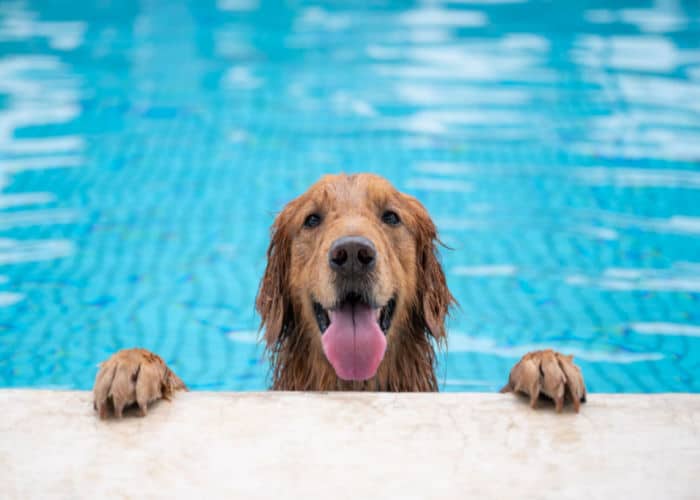 Benjamin Irving Goldens, a small family breeder located in Southern California between LA and San Diego, is a golden retriever breeder and a huge fan of the breed as well. At that time, Benjamin Irving Goldens learned and drew from the expertise of these breeders to add greater depth to their breeding program.
To inquire about puppies, you can fill out their contact form and email to confirm it has been received. Additionally, you can find photos of parents, puppies, and current litters on their website. The breeding program offers a health guarantee should genetic diseases be found. You can learn more about the full extent of their health guarantee on their website.
Benjamin Irving Goldens are knowledgeable breeders that focus on preserving the beauty and temperament of their golden retrievers. They breed European and American pups from world class champions and have spent a lot of time with various breeders from both parts of the world.
Address: 25204 Tradewinds Dr, Romoland, CA 92585
Phone: (951) 236-2982
Email: Julie.L@BenjaminIrvingGoldens.com
Visit: bengaminirvinggoldens.com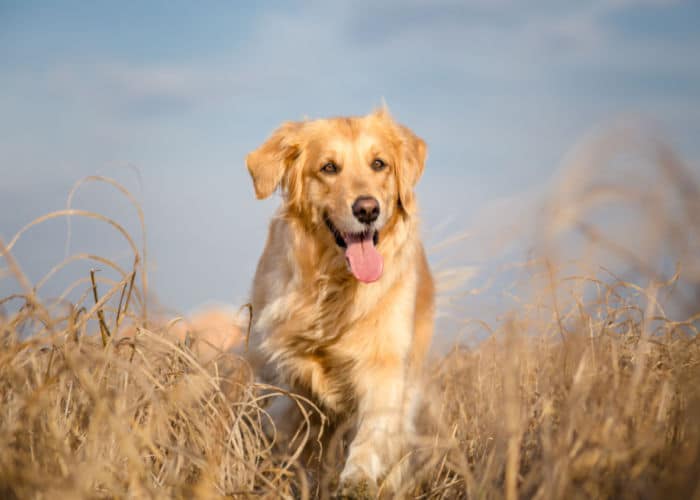 Located in sunny southern California, 3 Oaks English Golden Retrievers are breeders who carefully select their dogs from the highest quality bloodlines from Europe. While they admit they aren't professional breeders by their own admittance, they have a genuine love for the breed and want to share happy, healthy golden retrievers with others.
The family specializes in breeding cream colored golden retrievers, which is the typical color of the breed from European bloodlines. Puppies go for $5500 each and you may fill out the contact form on their website to learn about upcoming litters.
What is great about 3 Oaks English Golden Retrievers is their dedication to the health and quality of the dogs they breed. For a small family breeding program, this level of consideration, unfortunately, isn't the most common. They take the time to ensure that ancestors in the bloodlines have been tested and are free from hereditary problems, illnesses, and conditions. The dogs are exercised regularly, socialized, and happy.
Location: Los Angeles
Phone: (818) 304-4249
Visit: 3oaksgoldenretrievers.com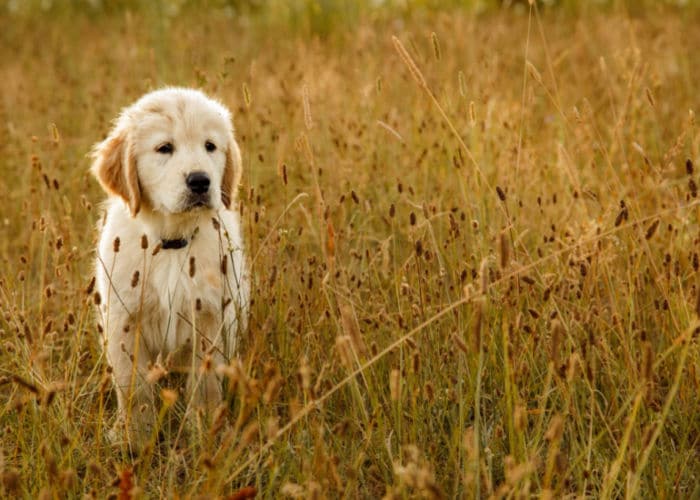 An ethical and knowledgeable dog behavior expert, Rebecca Corso, founded Gravitas Golden Retrievers as a response against the high numbers of unreputable and irresponsible breeders. She has witnessed the unfortunate consequences of irresponsible breeding on a dog's health and temperament.
With a masters in zoology, Rebecca Corso has trained a variety of animals in addition to dogs, including tigers, rhinos, and even chickens. She's a professionally trained and tested dog trainer with several certifications in dog behavior training and consulting. Over the last 20 years, she has refined her position as a dog trainer which is grounded in hands-on experience, science, and education.
Gravitas Golden's breeding is different because of their immense knowledge of dogs, dog behavior, and training. Moreover, they are a recognized Good Dog breeder, an organization for breeders and a reputable source for dog information, shelters, and rescues. Most importantly, they stand by their responsibility for ethical breeding and raising puppies.
You can check out their detailed puppy adoption process on their website. It's unique because, unlike a handful of other breeders, Gravitas Goldens does not pick out puppies on a first come, first serve basis. Instead, they try to pair the perfect match.
Phone: (559) 679-7140
Email: gravitasgoldens@gmail.com
Visit: gravitasgoldens.com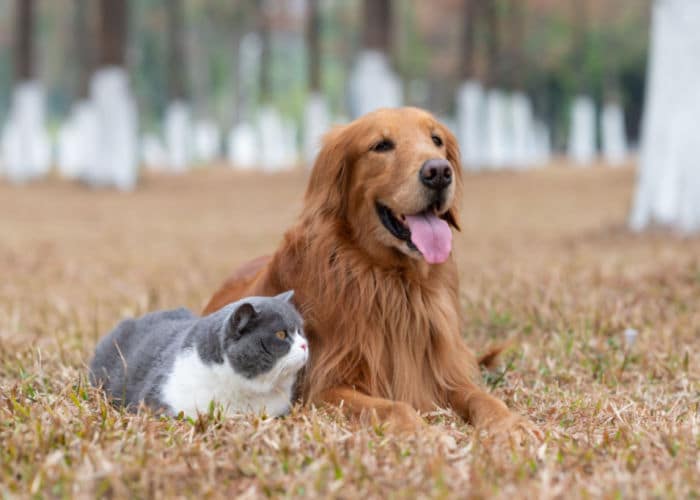 Crown Goldens breed championship bloodlines. They pride themselves on maintaining the golden retriever's standards of temperament, appearance, and health. Each golden retriever is microchipped and can be registered by the American Kennel Club. Additionally, each dog comes with a good health certificate with a one-year health guarantee.
You may place a deposit and hold a puppy for $500. All puppies include vaccinations and are dewormed as well as vet checked. You can check out the puppies as well as their parents and pedigrees on the Crown Golden's website.
Address: 40277 Newport Rd, Hemet, CA 92544
Phone: (951) 663-8820
Email: crowngoldenshemet@gmail.com
Visit: crown-goldens.com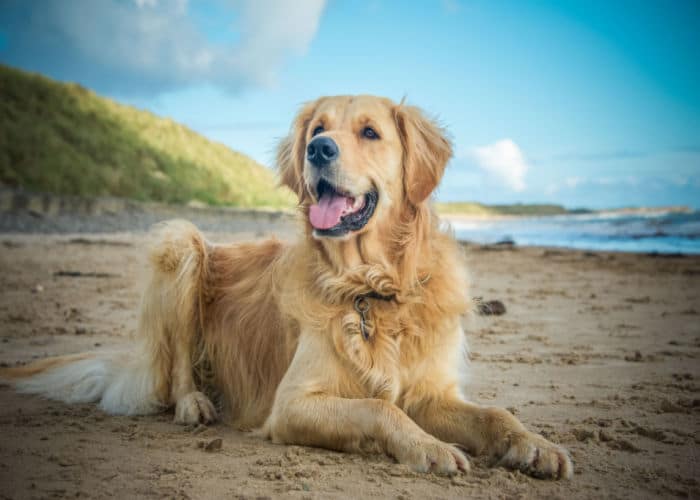 Golden Meadows Kennel is a dog training facility that also breeds golden retrievers. They offer top quality purebred golden retrievers and have been doing so for more than 25 years. Each dog is from an excellent bloodline and we focus on maintaining the best golden retriever temperament.
The kennel is run directly from the home, set up to ensure each dog has plenty of space for grooming, eating, and simply being a dog. You can see photos of the Golden Meadows Kennel staff on their website along with the owner, Barbie.
Golden Meadows Kennel has a long love for golden retrievers due to their intelligence and versatility. The breeding program at Golden Meadows Kennel has had the pleasure of increasingly adding the English Cream retriever breed variety into the mix.
Address: 12085 Clinton St, Moorpark, CA 93021
Phone: (805) 532-2216 or 516-0781
Visit: goldenmeadowsretrievers.com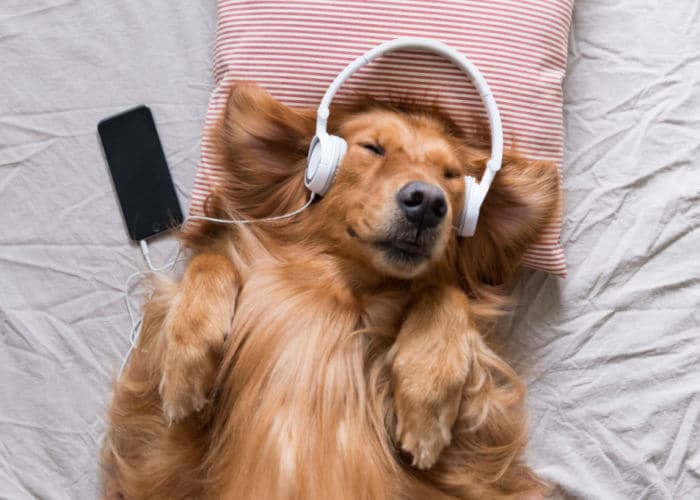 The top priorities of the staff at Golden Pawsibility Puppies are family, customers, and, of course, the puppies. Each puppy gets optimal socialization prior to adoption. Every puppy includes a guarantee of health stating that each pup has received immunizations and has been dewormed. Additionally, customers get a 2-year warranty which covers genetic illnesses and diseases for up to 2 years.
They are a small family breeder program who have created a safe and nurturing space to breed and raise golden retrievers.
Address: 308 Los Garcias Ln, Elverta, CA 95626
Phone: (916) 584-6407
Email: gpawsibilitypuppies@gmail.com
Visit: goldenpawsibilitypuppies.com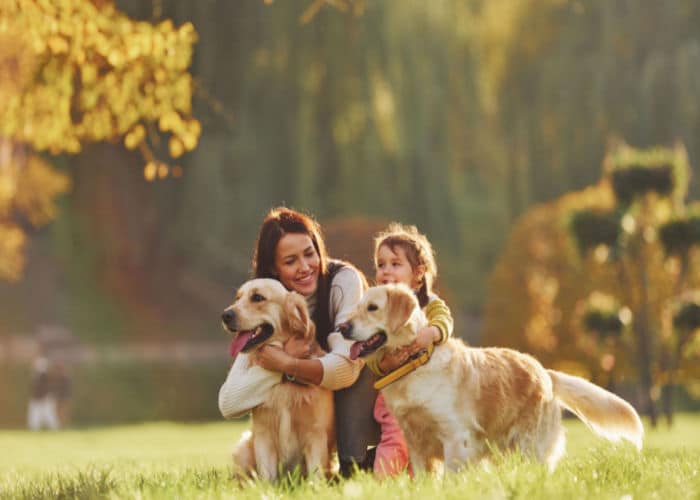 Lucky Charm Golden Retrievers breed English golden retrievers and aim to follow the strict breeding standards of the American Kennel Club. This means they focus on maintaining the golden retriever's general outward appearance, characteristics, and temperament. Physically, this means maintaining the dog's head and skull so that it is well-balanced in terms of shape and structure. Additionally, maintaining eyes, ears, mouth, coat, color, and size.
Golden retriever puppies are $4,000 to purchase and they require a $500 deposit to hold a puppy on the list. You can find photos of the female and male golden retrievers used to breed along with their pedigree information. The dogs have been checked for issues with eyes, heart, hips, and elbows and have been shipped from Ukraine and Sydney!
Address: 11616 S Reche Canyon Rd, Colton, CA 92324
Phone: 909-229-1136
Email: Luckycharmgoldens@yahoo.com
Visit: luckycharmgoldens.com
Knowing what to look for when it comes to finding the most reputable golden retriever breeder in your area. But that doesn't mean you shouldn't shop around. It's important to ask questions regarding the health of the puppy's parents and whether they've received immunizations. This list gives you a head start in finding your best friend for life.
Read Next:
Top Poodle dog breeders in California to go to
Top Rottweiler dog breeders in California to go to
Top Cane Corso dog breeders in California to go to