Anyone looking for a cute Corgi puppy in the California area should be glad to know that there are plenty of purebred breeders in the area. Corgis are known for their happy attitude, enthusiasm, and intelligence. If you haven't already fallen in love with the breed, you will once you have one.
We'll provide a breakdown of some of the best Corgi breeders located around California so that you can find a reliable breeder near you. That way, you're one step closer to getting your new furry Corgi pup.
The Best 9 Corgi Breeders located in California
Below, we've taken the time to gather the top Corgi breeders located all around California. Each of the listed breeders is known for being reliable, providing outstanding service, and fully purebred Corgis.
All breeders are also aware of the genetic diseases that Corgis are prone to, which ensures that you'll get a healthy pup. Aside from that, these breeders have strong ethics and work hard to ensure each pup is physically and mentally healthy. So, here are Corgi puppies for sale in California.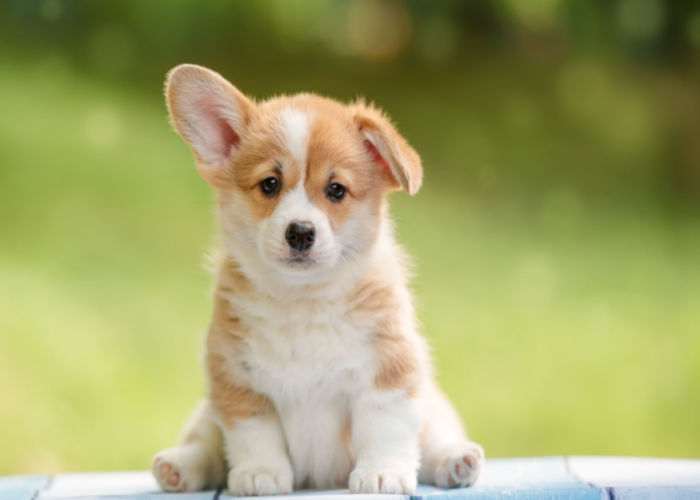 California Corgis is a breeder based in Grass Valley, located in Northern California. They've been in the business for over 35 years, meaning they understand what it takes to care for and transition the Corgi pups from their home to yours. Their main goal is to raise healthy, happy AKC registered Pembroke Welsh Corgis suitable for any home environment.
All of their pups are vaccinated and dewormed, and pro-active DNA testing for the pup's parents. DNA testing ensures that the puppies are never born with genetic issues. Lastly, the pups are provided with great balanced nutrition from FROMM Puppy food along with added NUVET supplements.
Those interested in adopting a forever pup will need to apply for a puppy and provide a non-refundable $300.00 deposit via VENMO or Paypal. Each Corgi is priced at $2,800 for a standard coat and $3,500 for Fluffy coat Corgis that are AKC registered. They also provide shipping if you can't pick up your pup personally.
If you would like to meet the puppies before joining the waitlist, you can do a FaceTime meet and greet. Appointments will need to be made ahead of time, and the breeders will be more than happy to let you meet the family and pups. Sadly, the newborn pups can't meet people in person, which puts them at risk from Parvo.
Contact Information
Phone (Text): 1-530-272-7055
Next: The best Corgi puppy foods to choose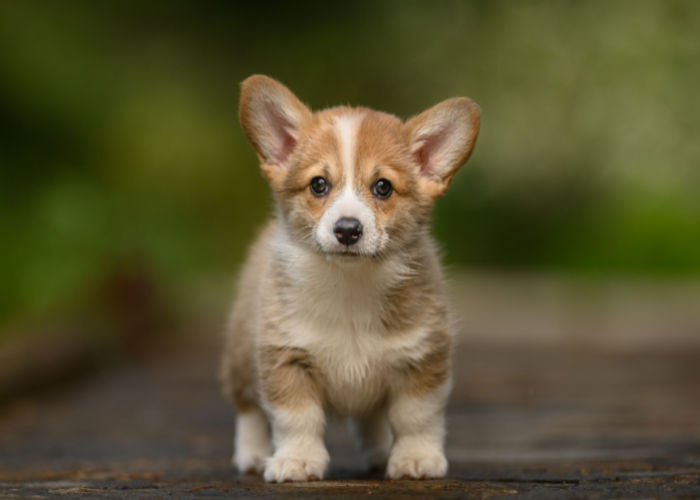 Noble Hearts Corgis is a breeder located in Southern California. Unlike other breeders, they have a wide selection of Pembroke Welsh Corgis with fur in all types of colors and patterns. Some include Black, Red Headed Tris, Sables, Red and White, and unique markings.
They focus on breeding healthy Corgis by carefully monitoring the parents. All parent dogs are health tested, and the pups will come with a five-year health guarantee. This ensures that you're getting the best quality service, and if any issues arise, you can get the problem sorted out.
What sets them apart from other Corgi breeders is that they also provide adult Corgis for sale. This can be a great option for pet owners who don't have the time or resources to take care of a puppy. However, their availability changes, so you'll have to contact them for more information.
To apply to one of their pups, you'll have to head to their page and submit an application. Once approved, they will provide you with the necessary information to adopt a puppy. After that, you'll need to pick up your Corgi from them, or they will provide shipping.
Contact Information
Phone: 1-951-903-4988
Email: familycompanions@msn.com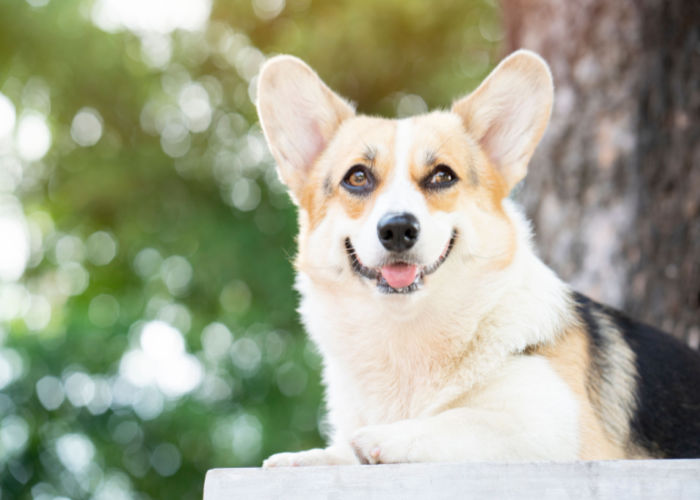 Poso Creek Corgis are located in California and breed AKC registered Pembroke Welsh Corgis. Their goal is to produce happy and healthy corgis who have good temperaments. As of 2022, they are rated one of the top 7 breeders for Corgis in California.
The parents have been competing professionally and are known for being up to breed standards. Their puppies will also be bred well enough to compete, which is a plus if you want to get into breeding or competing.
To ensure that all Corgis are healthy, their pups and parents are provided health tests. This includes testing for DM, VWD, EIC, eye exams, and hip X-rays and ensures no pups have genetic diseases. Aside from that, puppies get age-appropriate vaccinations and deworming and a one-year health guarantee. They also provide copies of parents' health clearances, and the puppies come microchipped.
If you want more information about their puppies, you can find available pups on their website. Aside from that, you will need to contact them via phone or email if you would like to reserve a pup. They will provide further information about the process and pricing.
Contact Information
Phone: 1-661-477-3150
Email: posocreekfarm@aol.com
Facebook: https://www.facebook.com/Poso-Creek-Corgis-639252559844324
Instagram: https://www.instagram.com/posocreekcorgis/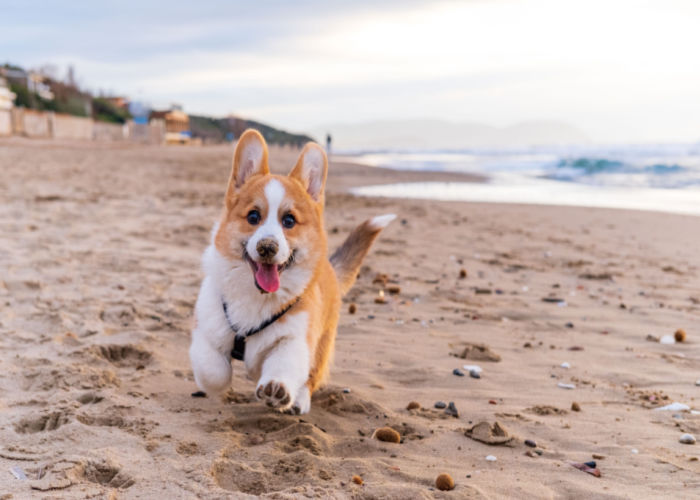 So Cal Corgis is a breeder located in Chino, California. Their pups and parents all go through intense health screenings to ensure that none of them have genetic diseases. Not only that, but they also check DNA to ensure that the puppies are as healthy as possible.
Unlike other breeders, their website isn't always up to date on their litters. Instead, you'll need to keep track of them on their Facebook profile, where they post updates. Unfortunately, they only provide a small litter each year, so the slots fill up quickly.
Their dogs are put through an extensive process to ensure that they are happy and physically healthy. So Cal Corgis create great Pembroke Welsh Corgi ambassadors that are active outdoors. The breeding center is on a small ranch, allowing the pups to run around and interact with chickens, ponies, and cats.
All puppies are purebred Pembroke Welsh Corgis which are AKC registered. They are also DNA tested for genetic diseases to help prevent the possibility of puppies having diseases. Unfortunately, they do not ship puppies, and potential new owners will have to pick them up in person.
Contact Information
Phone: 1-909-455-4296
Email: corgisofsocal@gmail.com
Facebook: https://www.facebook.com/TheOriginalSoCalCorgis/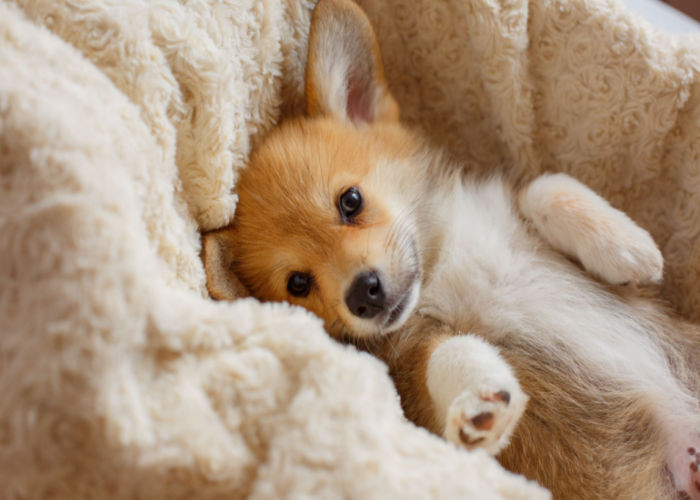 Pepper Tree Pembrokes is a breeder located in San Diego. They focus on breeding quality Pembroke Welsh Corgis that are hand-held daily. Since the pups grow up in a home with homeschooled kids, they get plenty of attention and are super friendly.
Aside from that, the Corgi pups and parents are also carefully monitored by vets regularly. They check for diseases and key defects to help ensure that you get a healthy puppy. This includes vaccinations, deworming, and other health tests.
Unfortunately, you won't be able to come to visit the puppies before you purchase them. They raise their Corgi pups out of their own home, which prevents them from sharing their specific location. For pricing, standard coated puppies are $3,000, and fluffy coated ones are $3,500.
Pepper Tree wants to ensure that you are matched with the perfect pup. So, you will have to fill out an application and answer a few questions to help ensure you can properly care for the pup. You will also be asked to describe the type of puppy you want and ask that you agree to wait up to 12 months for a pup if none are available.
Contact Information
Phone: 1-619-471-5183
Email: peppertreesd@gmail.com
Facebook: https://www.facebook.com/FluffyCorgiPuppies/
Instagram: https://www.instagram.com/Pepper.Tree.Pembrokes/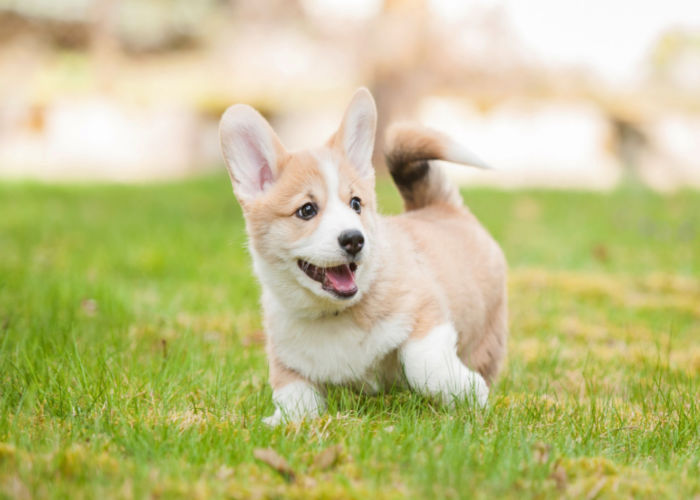 Bigelbach Corgis is located around San Diego and Los Angeles. Their focus is to provide Corgi pups with loving forever homes. They have a strict screening process to ensure that you'll be able to provide them with a good home.
For breeding, Bigelbach always ensures that their parents produce healthy pups. That's why their business only produces a few litters each year. However, their dogs are in good health and are checked at the vet before being sent out.
Not only do Bigelbach Corgis focus on breeding, but they also provide other dog-related services. This includes grooming, daycare, and even boarding if needed. You can ensure that their pups are well socialized and perfect for a family setting.
To ensure that potential owners are a good match for the pups, they ask you to fill out a detailed questionnaire. You will also need to sign a health guarantee and schedule an educational interview at their ranch. Puppies are $3,000 each with a $1,000 deposit to reserve a puppy.
Contact Information
Phone: 1-760-594-6119
Email: lisa@bigelbach.com
Facebook: https://www.facebook.com/CampCorgi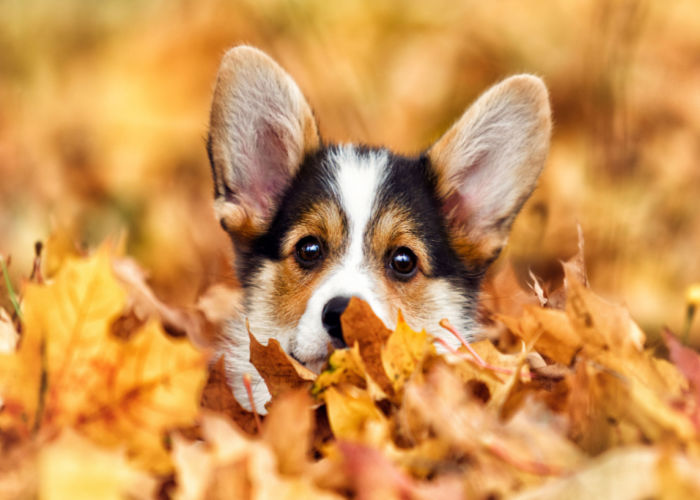 Circle Heart Corgis is a breeder located in Riverside County that breeds Pembroke Welsh Corgis. They are a small family-owned business. Unlike larger breeders, Circle Heart Corgis are involved in the pup's lives almost every moment of the day.
They have strict breeding standards that focus on all aspects of the Corgi's life, including health, behavior, and transitioning. The pups are raised in a home environment alongside other pets. This makes them easily sociable and ensures that they're ready for a new home.
Their waitlist process screens each applicant as they try and find a puppy that would best suit your lifestyle. So, you may end up waiting until the next litter before getting a pup. They are happy to provide any and all information to help make the process go smoothly.
If your application is approved, you will be required to provide a $100 non-refundable application fee. Each puppy costs $3,800, with pups required to have a spay and neuter contract.
Contact Information
Phone: 1-951-491-5380
Email: circleheartcorgis@gmail.com
Facebook: https://www.facebook.com/circleheartcorgis/
Instagram: https://www.instagram.com/circleheartcorgis/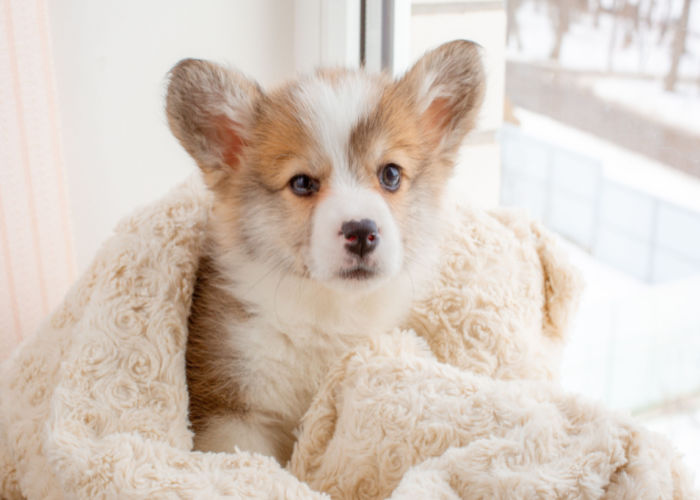 Emerald Corgis is a small breeder who is located in Northern California. They have two litters a year, so you have to be fast when applying for a pup. They are committed to raising well-adjusted and healthy Corgi puppies, so they are a trusted breeder.
Laura Shaver is the owner and makes sure that none of the pups are at risk for any diseases. This includes strict screening for degenerative myelopathy. Their parents are also DM, EIC, Vwd1, and PRA clear, which are common diseases for Corgis and can be passed down to pups.
Each puppy costs $3,000 with a $500 non-refundable deposit and includes limited AKC registration. Laura states that the limited registration is because she wants the puppies to go to a loving home rather than be bred. Other agreements for adopting a pup from her include the pup being spayed or neutered at 18 months of age.
The puppies also come with a one-year guarantee against congenital defects. However, all puppies are dewormed, given shots, and vet checked before being sent out.
Contact Information
Phone: 1-530-415-0772
Email: laurashaver@msn.com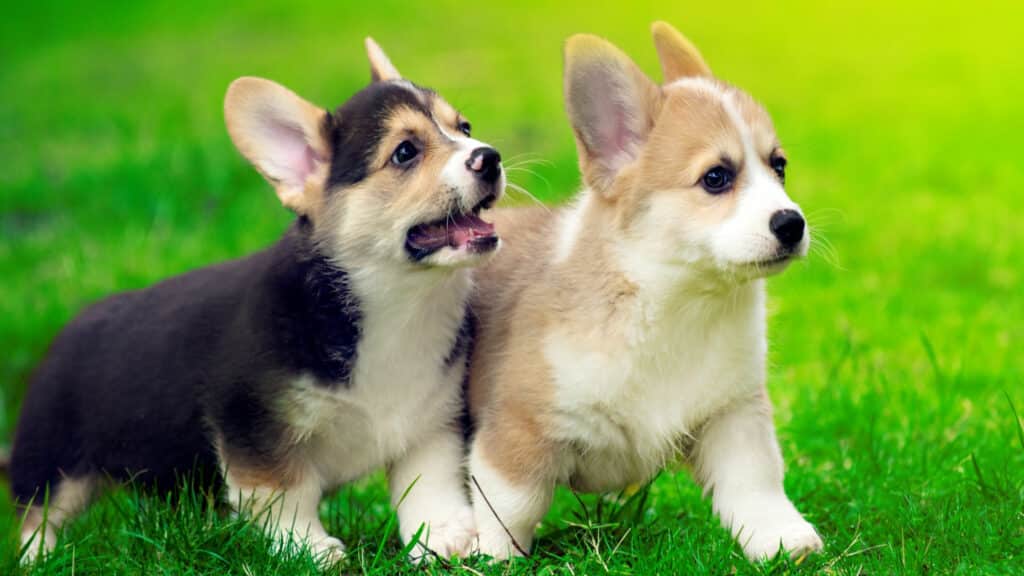 Golden Rose Corgis are breeders located in Northern California. They specifically breed Pembroke Welsh Corgis and focus on providing well-socialized Corgi pups. Since it's a small business between two people, the pups get plenty of time going on walks, car rides, and dog and cat socialization.
What makes these unique breeders is that they take the temperament, size, conformation, energy level, and personality traits of both parents before pairing them together. This ensures that puppies are bred for specific temperaments and traits. Aside from that, they perform consistent monitoring of the mom with X-rays before the pups are born.
When the pups are born, their tails will be docked, and they will get dewclaws removed. This helps stay in accordance with the AKC breed standards for Pembroke Welsh Corgis. After that, pups are tested through genetic tests to ensure that they don't have any diseases. If they're good, they will be sent home with their new owners at eight weeks.
The puppies are priced at $2,500 each and have limited AKC registration. They also provide shipping if you are located in the United States. However, flight pricing may be expensive and must be considered before purchasing.
Contact Information
Phone: 1-209-256-5669
Phone: 1-209-327-3206
Email: goldenrosecorgis@gmail.com
Email: halternut24@gmail.com
California Corgi Breeders FAQs
How Much Does a Corgi Cost in California?
Depending on the fur type, most breeders will charge anywhere between $2,000 to $3,500. Each breeder has its own pricing for Corgis. So, you'll have to contact individual sellers for their specific prices. Additionally, most breeders include a $500 non-refundable deposit.
How Much Would a Corgi Puppy Cost?
If the puppy is not AKC registered or of purebred lineage, you can expect to pay as little as $700 but up to $2,000. It really depends on the health guarantees, deposits, breeds, etc. However, you generally get what you pay for, which means lower-cost pups may have medical issues and may be prone to some other diseases.
What is the Rarest Color of Corgi?
Sable is the rarest color of Corgi, as it can be difficult to get official recognition. Many Sable Corgis will be classified as Red Corgis, which is a different color. Red Corgis are identified by their color, while Sable Corgis are recognized by their fur pattern.
How Much Does a Fluffy Corgi Cost?
The Fluffy Corgi has a different fur type than a standard Corgi, so they may be more expensive. The Fluffy version of a Corgi can cost anywhere from $600 to $4,000 in the California area. Potential pup owners can expect to pay around $2,000 for their pup.
Conclusion
All the breeders on our list are reliable breeders who understand what it takes to breed Corgi pups. Each of them makes sure the parents won't pass down any genetic disabilities, and many of them come with a health guarantee. That being said, the availability of pups can be sparse, so you may have to be on a waitlist.
Some breeders can take up to 12 months for their next litter, and some are even booked for the next year. The earlier you contact a breeder, the higher your chances are of being put on a waitlist. Hopefully, this has helped you find a few Corgi breeders that can help connect you to your potential new furry friend!
Read Next:
The best Cavapoo breeders in California to go through
Best California Dog Breeders (Top Picks Overall)
Best Boxer dog breeders in California