Those who want to find Maltese breeders in California understand that they are looking for someone who not only has this particular breed of puppy available, but also someone who breeds them ethically. The subject of puppy breeders is always a hot topic, so you will want to make sure you get your Maltese puppies for sale in California from a breeder that you can trust. We have some of the best Maltese breeders in California on a list ready to go for you.
1. Puppy Heaven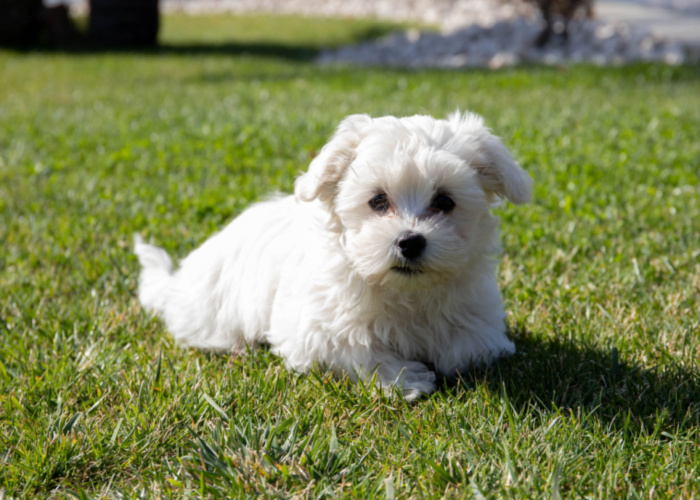 Costa Mesa, CA is proud to be the home of a breeder shop known as Puppy Heaven. If you check out their website you will see a number of featured adorable Maltese puppies as well as some other breeds. Puppy Heaven does its best to try to ensure that all customers who come to them looking for Maltese puppies are able to get what they are looking for.
While you are looking at what they have to offer, you will notice that the company features a blog in which they discuss the various breeds that they sell. They also have a section where you can look into financing in case you were having some troubles coming up with the money necessary to buy one of these designer dogs today. This makes everything simple and convenient for all those who would like to purchase a Maltese puppy for themselves.
Next: Dog breeders in California to go to today
2. Top Dog Puppies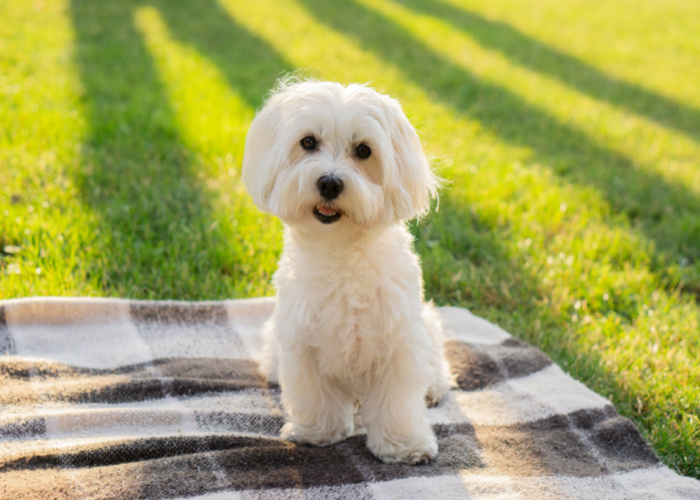 Yet another great Maltese breeder in the California area is a shop known as Top Dog Puppies. They feature some of their Maltese puppies right on their homepage and have prices that range from $1,200 to $1,500 in most cases. You will have to check back frequently as prices can fluctuate based on availability and demand. That said, Top Dog Puppies offers a $0 down financing program so that customers may get their dog today without any money out of pocket.
The shop routinely has new puppies arrive, so you will want to check back frequently with them to see if they have a dog that may become your new best friend very soon.
Next: Top Yorkie dog breeders in California
3. Puppy Land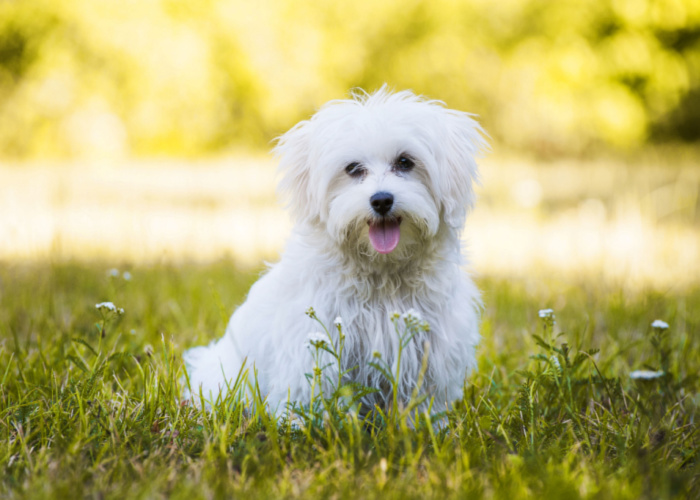 This shop says right on their homepage that they specialize in Yorkies and Maltese puppies. This is important because it means that they spend extra time and care on acquiring puppies of these specific breeds. You will know when you walk away from a transaction with them that you are dealing with some of the best Maltese breeders in the entire state of California.
Puppy Land happens to be located in Los Angeles, but they can do business with anyone in the state of California who is willing to come and purchase a puppy from them.
Many people would like very much to have the chance to play and interact with their puppy before they take it home, and Puppy Land allows people to do so. They simply ask that you give them a call so they can set up a time with you for you to come in and check out the puppies that they have available at any given time. They would very much like for you to get to enjoy the company of their Maltese and Yorkie puppies, but you need to call ahead as there are many people who want to do the very same thing.
Finally, their website keeps you up to date with information about when new puppies will be available. Upon checking today, it turns out that they will have a litter of yorkie puppies coming between July 6th and July 11th. At the moment, there is no word about new Maltese puppies, but the shop constantly has Maltese puppies available, so you should check in with them anyway to see if any may be in the shop.
4. American Kennel Club Marketplace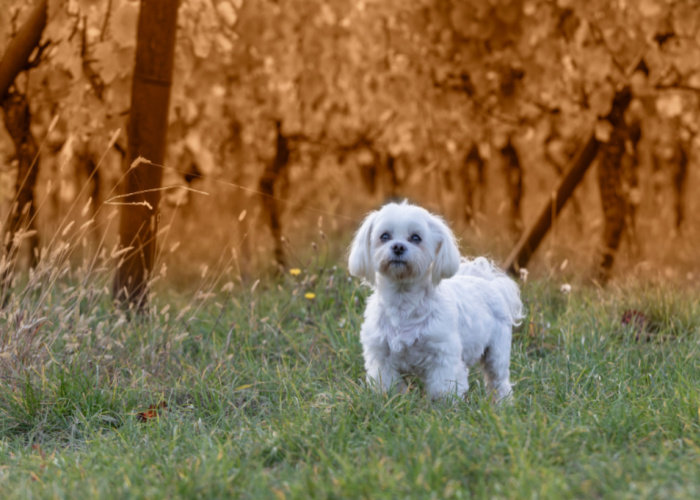 The American Kennel Club (AKC) is one of the most widely recognized and respected organizations in the entire canine world. Not only are they well know for registering dogs based on their breeds and for participating in dog shows, but they are also the recognized governing body when it comes to setting standards for the various dog breeds.
When you shop with the American Kennel Club you know that you are getting a dog that is genuinely the breed that it is reported to be. You can also get an extensive record of the dog's history as far as breeding is concerned. People care about these types of things because they may want to show their dog at some point. Also, some people purchase a purebred dog to breed the dog themselves. If that is the case, then it makes sense that they would want to make sure that they get a dog that is truly what it is said to be.
You can relieve yourself of some of the stress and worries that you may have about the type of dog you are going to get when you shop directly through the American Kennel Club website. They have a section where you can click on the available puppies to see the various breeds. When you are there, you may narrow your search based on:
The breed of the dog
The dog's gender
The proximity of the breeder to your zip code
This is extremely useful for those who are trying to find a specific type of dog breed that they would like to have without having to travel extreme distances to get one. The only way that they can achieve all of this is to make sure they are looking for the breeds that they need at an area near them. Otherwise, it will be virtually impossible for them to track down all of the dogs that they want easily. The American Kennel Club has definitely made some of the heavy lifting that used to go into finding the right breeder just a little easier. Plus, you know that the people that you go to see through the AKC website have had their puppies verified to be legitimately the breed that they say that they are.
5. Starstruck Ranch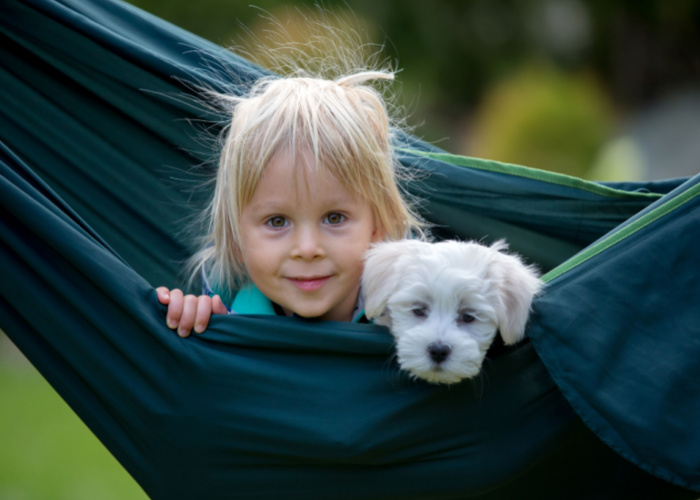 One great place to go for the puppies that you want is the Starstruck Ranch. The people who run the operation are incredibly friendly and open about how they do what they do. They continue to provide relevant information about their breeding program, the puppies that they have available at any given time, and every other detail that one might need to know about the puppies that they raise.
One of the most useful things that they have going for them is the ability for a visitor to their website to conduct a live chat with the owners when they are checking out what this place is all about. A box will appear that gives you the chance to chat with them live. This is helpful when going over details that are relevant to your search for the exact puppy that you are looking for. You see, when you are looking for a specific puppy it is best to get as much information upfront as you possibly can so you aren't wasting your time and the time of the breeder on something that isn't what you imagined it to be.
The people at Starstruck Ranch are happy to work with anyone who wants to get a puppy from them but isn't sure what steps they need to take next. They will direct your questions to the people within the operation who can answer them, and you will be able to receive the information that you need right away.
Make sure you never get behind the eight ball as far as tracking down the information that you require about the puppies that you are looking for. You don't want to find yourself trying to figure out what steps to take next and not having the facts on hand. Starstruck Ranch will keep you out of that situation.
6. Collar and Comb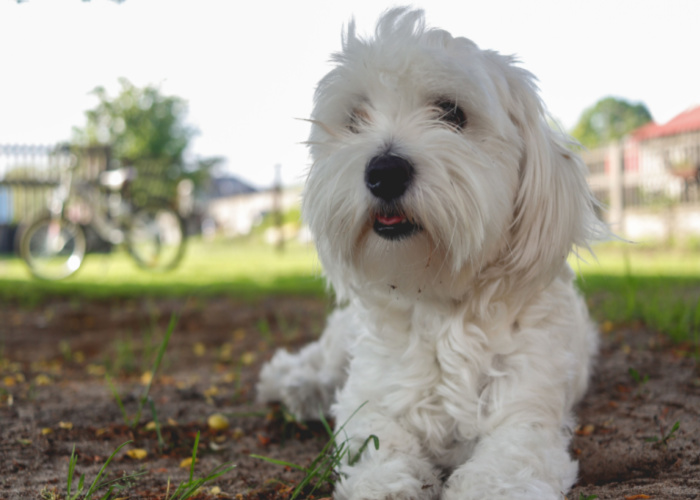 Collar and Comb is primarily known for their dog grooming services. However, they also have a breeding division of the company that you may find useful as well. They work with specific breeds to make sure that they can provide exactly what you're looking for. They frequently have Maltese puppies and you should check to see if there are any available when you come into the shop.
You may want to check out this shop for grooming services for your Maltese puppy once you have acquired it. Collar and comb is a great place to get your dog looking its best. Also, the people who work there are extremely friendly and helpful with any questions that you may have about the dog grooming business.
The exact rate that you will have to pay for a grooming service will vary based on the size of your dog. With the smaller dogs being less expensive and the larger dogs being more expensive. However, this is a specialty grooming service so the minimum charge is around $100 for a small dog to receive the full grooming experience. That said, there are discounts frequently offered through this service in order to encourage new customers to come and check them out. Once you have your Maltese puppy, you may want to give it a spin and see what this place can do for you.
Read Next:
Pitbull breeders in California