The Beagle is one of the most popular dog breeds in the country. Recent surveys even have the Beagle comfortably finishing inside the top 10 for the most popular dog breeds.
The aforementioned breed ending up in that lofty spot is hardly a surprise. People absolutely adore Beagles and they love us back just as much. You'll have a hard time finding an animal companion that can outshine a Beagle.
Take this opportunity to learn more about the defining characteristics of the Beagle breed. While you're at it, you can also check out some of the top Beagle breeders in California.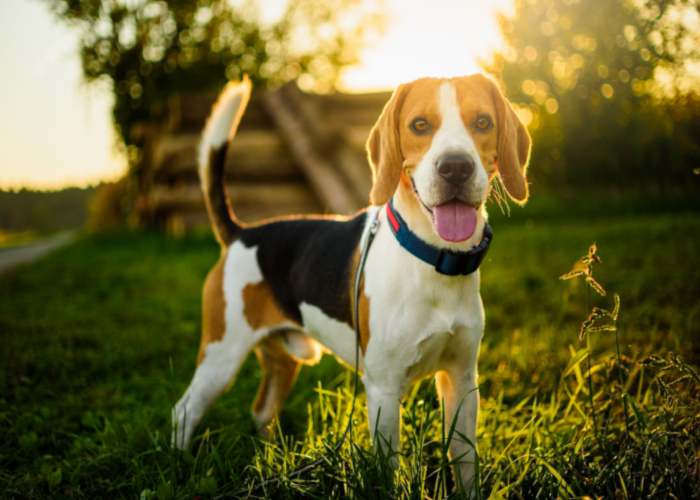 Ask long-time Beagle owners what they love most about their pets and you'll likely hear them gush about that specific breed's temperament.
Beagles love being around people. They want to be around their owners as much as possible and they do not make any effort to hide that.
Observe your Beagle when a member of your household returns home and you'll notice their face light up like they just noticed their favorite treat. The absolute joy that Beagles feel when they are around their owners is truly special.
You'll also be glad to know that Beagles are perfectly fine with hanging around other dogs. They just love having company around. They are at their best when they are not alone.
If you want to see that kind of temperament in your Beagle pup, then you should work with Aloha Spirit Beagles. They emphasize developing the right temperament for the dogs in their care so you can be confident that your Beagle pup will soon grow to be your loving companion.
You can reach out to Aloha Spirit Beagles by sending an email to alohabeagles@gmail.com.
Next: The top dog breeders to go to if you live in California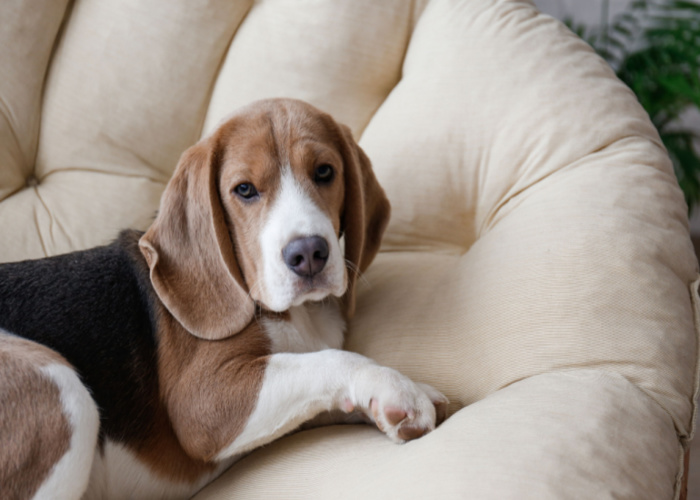 Many pet owners don't think of Beagles as show dogs, but that's selling them short.
The Beagle's coat can come in different colors. Regardless of what color the coat takes on, it remains spectacular due to its body and volume. The thickness of the coat should not be an issue as long as you remember to brush it regularly.
Beagles also make for great show dogs because of their expressive eyes. They also have distinctive ears that round out their appearance very well.
The overall looks package of a Beagle is undeniably appealing and that's one of the reasons why they tend to do well at dog shows.
If you've always wanted to join one of those dog shows with your pet, then you should work with AWOL Beagles.
Each litter produced by AWOL Beagles either has a champion sire or a sire that is currently being shown. Some of their litters will also have a champion dam. Prestigious lineage matters when it comes to show dogs and you can rest assured that your Beagle pup will have that.
You can reach AWOL Beagles by sending an email to awolbeagles@aol.com. Interested buyers can also reach them by calling 760-789-4809.
Next: Top Basset Hound breeders in California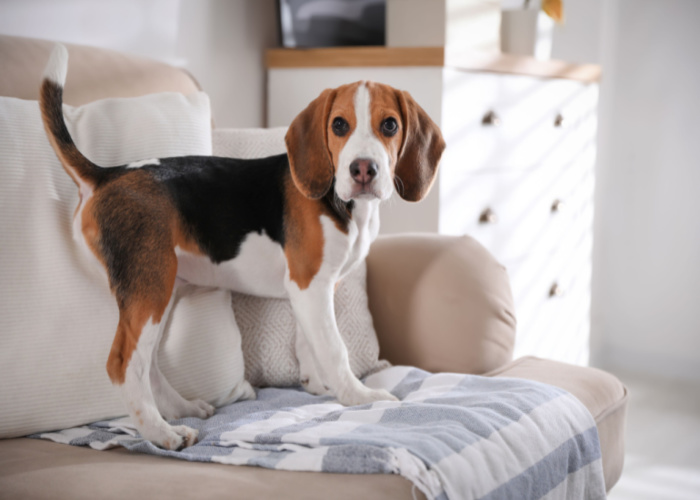 One of the best features of the Beagle breed is the different ways it can be raised. By focusing on a specific area, you can train your dog to excel in specific ways.
As we've already touched on earlier in this article, some Beagles work great as show dogs. Beagles with gorgeous features belong on stage so they can shine even brighter.
Beyond that, Beagles can also be trained to participate in athletic competitions. Start at an early age so you can maximize your Beagle's agility. By the time your Beagle puppy matures, they should be ready to tackle the competition circuit.
Beagles doing well in those types of contests is to be expected considering their body type.
You can opt for a different training regimen if you have no plans to enter your Beagle in a dog show or skills competition. Beagles also take well to field training. Teach your Beagle the basics of hunting so they can be your field companion.
No matter which direction you intend to go, you can expect California Sunshine Beagles to help you out. Talk to them about getting a Beagle puppy by calling 951-522-3545.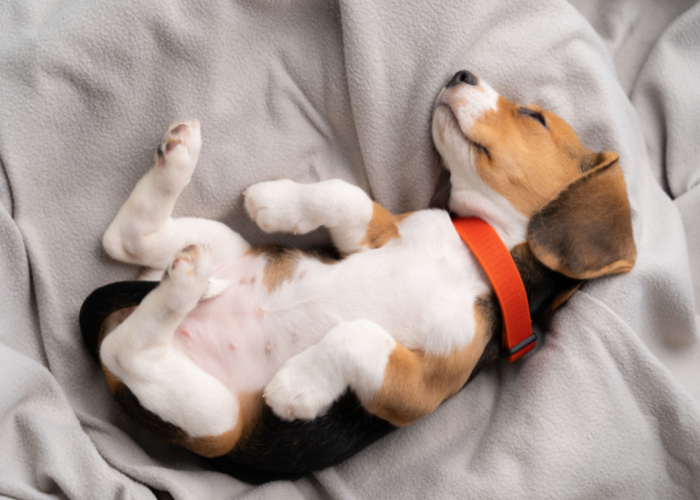 Although Beagles tend to feature certain personality traits, your particular pup may still have some unique characteristics.
For example, your Beagle pup may be energetic to a degree you cannot really keep up with. They may want to head out all the time and you have neither the time nor the energy to accommodate them.
Clearly, there is a mismatch between you and your pet Beagle. Either you or your dog will have to adjust to make that relationship work.
You should also consider how your new Beagle may pair with other pets you already have. Will your other pets tolerate the clinginess that Beagles tend to have or could that grow to become an issue?
To avoid that problem, you should find a Beagle that suits your personality and preferences. The Beagle should also mesh well with your other pets. The people over at Del Rey Beagles will help with that.
They will use the information you provide to pair you with a Beagle that matches your preferences. You won't have to worry about your pet growing unhappy because you cannot meet all their requests.
Contact Del Rey Beagles today by calling 310-572-1264.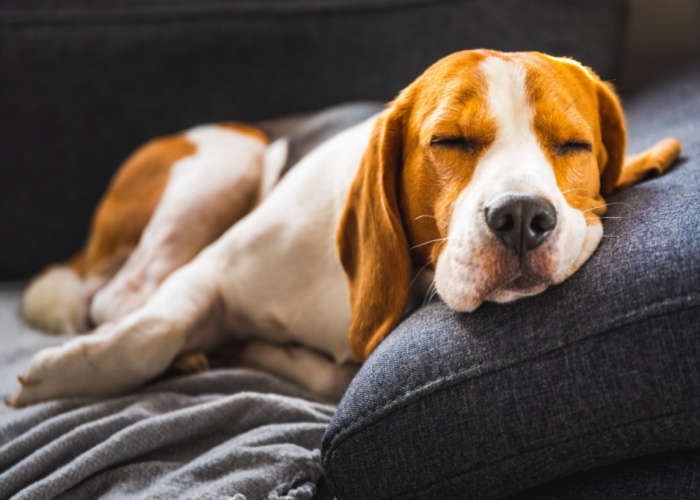 Being selective with pets is important if you have young children at home. Inevitably, your kids and your pets will interact with one another and you want those meetings to be as pleasant as possible.
Although most dogs are generally good with kids, you may find certain breeds that get annoyed pretty quickly. They may not appreciate all the pushing and pulling and they may display their displeasure while interacting with your child.
You obviously want nothing to do with that so you should prioritize getting a dog with the right temperament for kids. Beagles possess that temperament that you're looking for.
Most Beagles are perfectly fine with all the playing around that kids like to do. They're probably having just as much fun as the kids during those interactions.
As long as your Beagle puppy grows up to be well-behaved, you don't have to be nervous about them being around children.
They're known as MisBehavin' Beagles, but we can assure you that this California-based breeder specializes in delivering affectionate and obedient pups to their customers. Call 949-466-0820 if you want to learn more about MisBehavin' Beagles and their adorable puppies.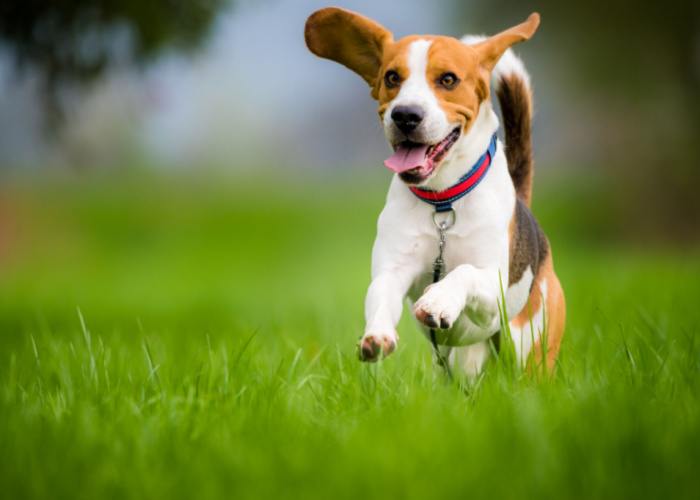 It can be hard to come by Beagle puppies for sale in California mainly because of how popular they are. Part of that high demand is due to the Beagle's reputation for being a terrific family dog.
Of course, not all Beagles are ideal for families. There are still some Beagles who may not necessarily like being with a lot of people all the time.
That's why you should take the time to learn more about your Beagle pup's upbringing. Find out how they were raised so you can determine if they will fit well inside your household.
You can rest assured that your Beagle will be suitable to live with your family if you get them from Starrinite Beagles. Their Beagle puppies live with them inside their home during their first few weeks so they get used to being around people quickly. The pups will also experience plenty of socialization during that time.
Get to know your breeder before you buy a Beagle puppy so you can be certain that your new pet will be happy inside your household. You can find out more about Starrinite Beagles by sending an email to starrinitebeagles@gmail.com.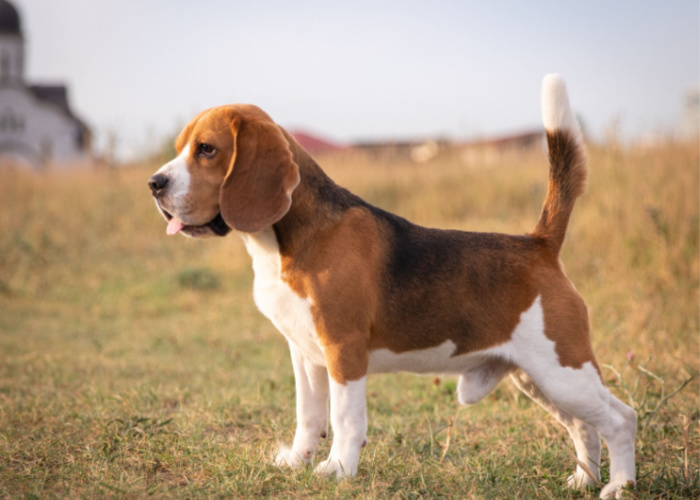 Beagles are pretty small. Even as adults, they usually top out at around 15 inches in height. They also weigh around 30 pounds fully grown.
If you still want smaller Beagles, you will need to seek out specialty breeders. California residents looking for small Beagles can go to Tiny Beagles in search of their new pet.
As you've probably guessed, Pocket Beagles are absolutely adorable. The features of a Beagle look even more precious when they are found on a smaller body.
Pocket Beagles make for great pets because they are easy to care for. Waste is not as big of an issue if you're dealing with these miniature Beagles. It also helps that they don't eat as much as their bigger counterparts.
Partner with Tiny Beagles today if you want a pocket-sized pet. You can speak to them by calling 406-360-3613.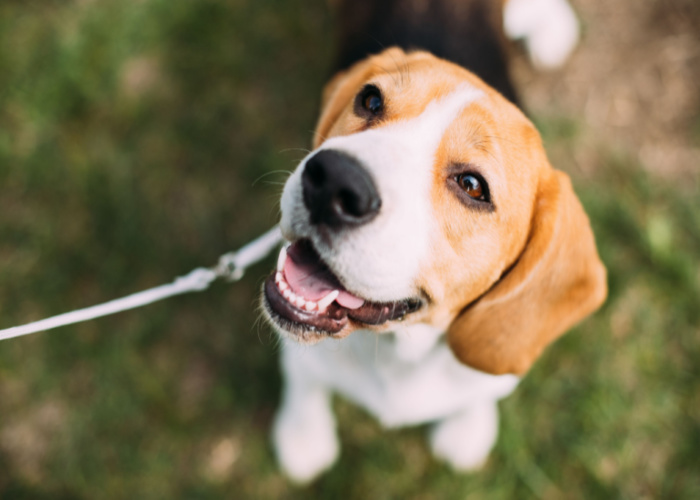 Competing in dog shows is the goal for some pet owners. That's a perfectly good goal to have, but you may be surprised by how high the barrier of entry is into that world. To be more specific, you may be caught off guard by the breed standards that your dog has to meet if you wish to have them considered for the competition.
There's a chance that your Beagle may not possess all the physical characteristics necessary to be considered for a particular show. The odds of that being the case increase if you got your Beagle pup from a random breeder.
If you're planning to join dog shows together with your pet, you need to get your Beagle puppy from a reputable breeder. Van-Mar Beagles can provide you with the Beagle pup you are looking for.
The people over at Van-Mar Beagles know all about breeding Beagles for shows. They also adhere to the American Kennel Club's standards for breeding and that should work in your favor if you join a competition together with your dog.
Use Van-Mar Beagles' contact form to learn more about their puppies.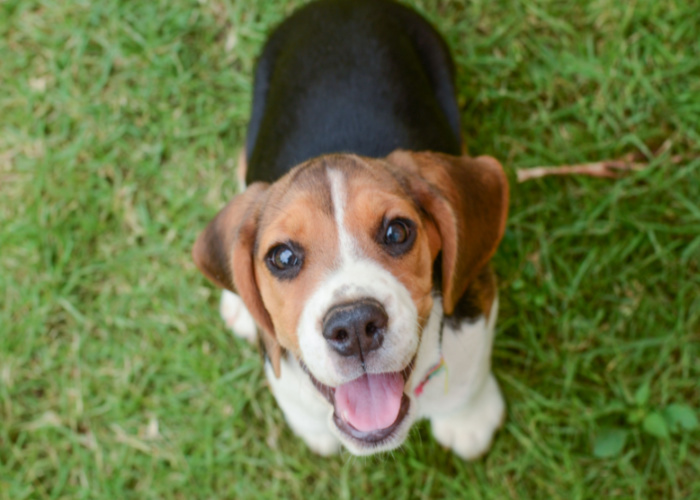 To complete this list of the best beagle breeders in California, we have Wrighteous Beagles.
Wrighteous Beagles focuses not just on breeding Beagles. They also pay close attention to the training of the Beagle puppies in their care. The Beagle puppy you're buying from them will already be well-trained by the time they reach your household.
Proper training does a few important things for Beagles.
First off, training helps Beagles use their pent-up energy. Beagles are quite energetic so it's good to have them moving around regularly.
Training also takes full advantage of a Beagle's natural intelligence. Beagles are incredibly smart and they can pick up on commands very quickly. Don't let that intelligence go to waste by properly training your dog.
Lastly, training your dog maximizes their physical potential. They will grow up to become healthy and happy dogs because you trained them adequately.
Get your well-trained Beagle by contacting Wrighteous Beagles. Call 408-966-1295 to learn more about the young Beagle puppies they have in training.
A Beagle can be a fantastic pet for just about any household. That said, you will only be able to find the Beagle that suits you perfectly if you are working with the right breeders. Refer to the list we compiled above so you can get in touch with the best Beagle breeders in California.
Read Next:
The top Doberman dog breeders to go to in California
The top Yorkie dog breeders to go to in California