Basset Hounds are a beautiful breed that is popular world-wide. These dogs not only perform in work and show, but they make great pets for families. Trying to find a Basset Hound from a quality breeder in California is not as easy as you may think. If you are looking for Basset Hound puppies for sale in California, it is important to know what you are looking for in a breeder and who those top breeders are. Here's our list of the best Basset Hound breeders in California today:
Woebgon Bassets
Beemac Bassets
Valley Bassets
In The Zone Dog Training and Breeding
Terri Asher
Lovely Basset Hounds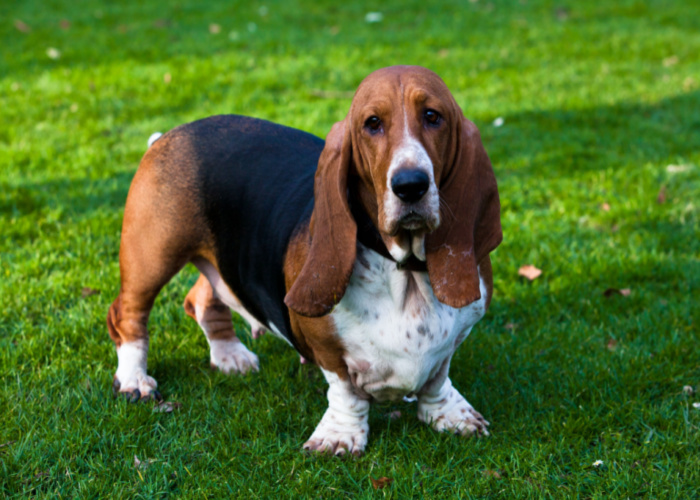 Breeders Don and Pam Bullock are the registered owners of Woebgon Bassets. They have been Basset Hound breeders for several years. They have had eight litters of Basset Hounds that have produced titles and are champions in a variety of different dog shows. These champions are AKC Champions, and Grand Champions and some have earned the Register of Merit (ROM). With eight dams over this time, they are not over breeders and focus on the quality of the dog, not the number of puppies.
The home where the Basset Hound puppies are raised is Rancho Relaxo and there is ample room for these puppies to have a great start in life. The home is large on an acre of land, giving the dogs room both indoors and outdoors. There is space set aside for some limited kenneling when the pups are being trained, an area for dog washing, and yards dedicated to these puppies and having a safe space to play. The Bullocks were mentored by long-time breeders, Sue and Andy Shoemaker of Shoefly Bassets.
Next: The greatest dog breeders in California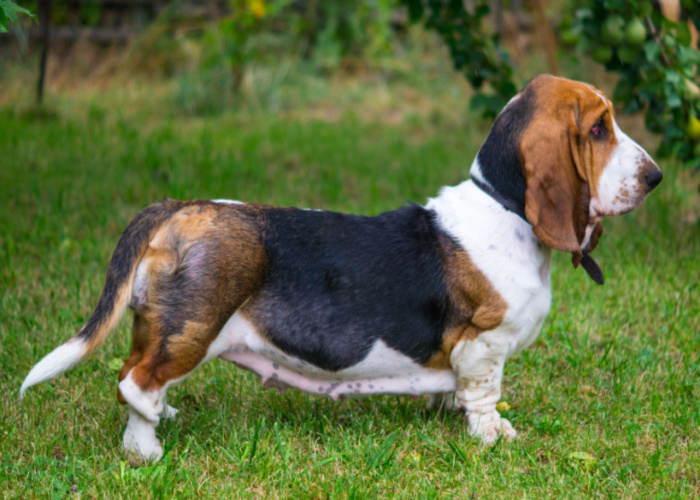 Located in Perris, CA are Beemac Bassets and they are run by both Matilda Beeler and Christine Machleit. Since the turn of the century, they have been breeding healthy Basset Hound puppies that have produced a number of champions. All litters are planned and have champion bloodlines for puppies that are purchased. Those who are specifically looking for show dogs and future champions will find some of the recent champions come from this breeder.
The mission for breeding these Bassets is to maintain a quality temperament and correct body shape that Basset Hounds should have. When there is an adoption application, the breeders will conduct a thorough investigation to determine if your family and their basset hounds are a good fit. The property where these dogs are raised is large, allowing them their own space for growth and maturity. All dogs are vet checked before being released.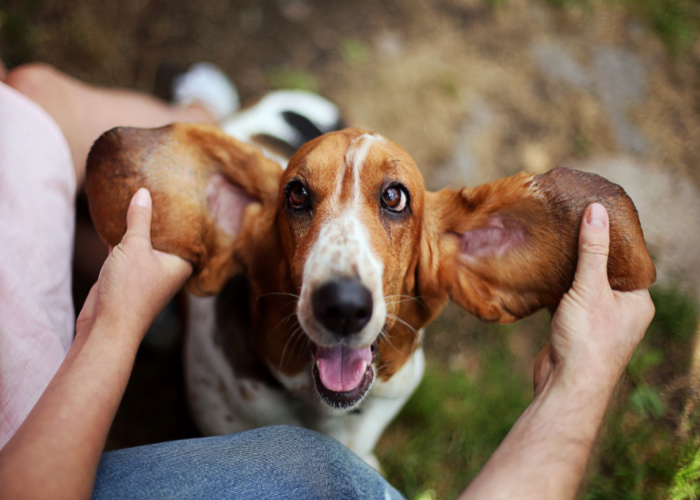 Located in Turlock, California is Valley Bassets, where responsible breeding is happening and owned by Mary Moralez. Valley Bassets is relatively new, but the first litter of puppies had owners leaving great reviews on their pets once they returned home with them. What is unique about Valley Bassets is there are both American and European bloodlines in these puppies, allowing them to bring out the best of the breed in current and future litters.
Mary owns a large property where she is able to keep the puppies with their parents from birth to adoption. Before the puppies are released to their new families, there is an interview done to determine if the family and the puppy are a good fit. Also, expect full health checks before the puppies are released. Mary has a personal connection to Bassets from early in her life, so she is knowledgeable about the breed and what they need at all times.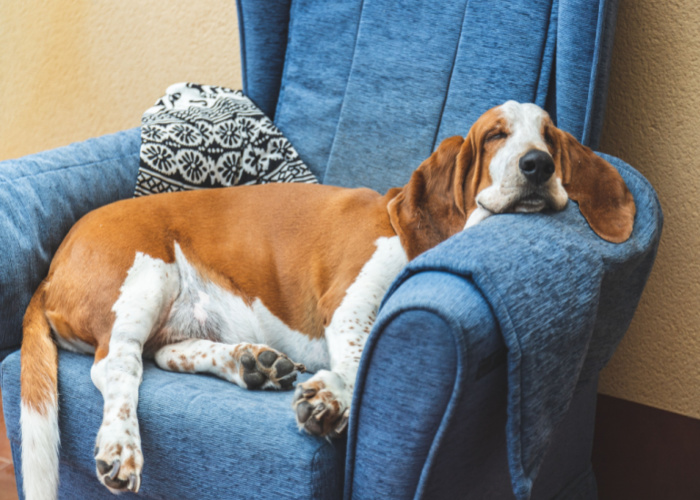 Located in Gerber, California is In The Zone Dog Training and Breeding. Basset Hounds are not the only breed available with Francisco Gonzalez, and that makes them a bit unique compared to other breeders. Because of this, these dogs are bred to be social, living with and interacting with breeds such as French Bulldogs and Labrador Retrievers. All of the puppies are kept together and are monitored for any health concerns.
There are health results available for the parents which are current, as well as the pups when they are ready to be adopted. The property is large, with plenty of space for the puppies to interact. These puppies also have the opportunity to extend their stay with dog training for families that adopt in the area. The mission behind Francisco's breeding is to manage the healthy temperament of this breed and give them substantial genetics to continue for years to come.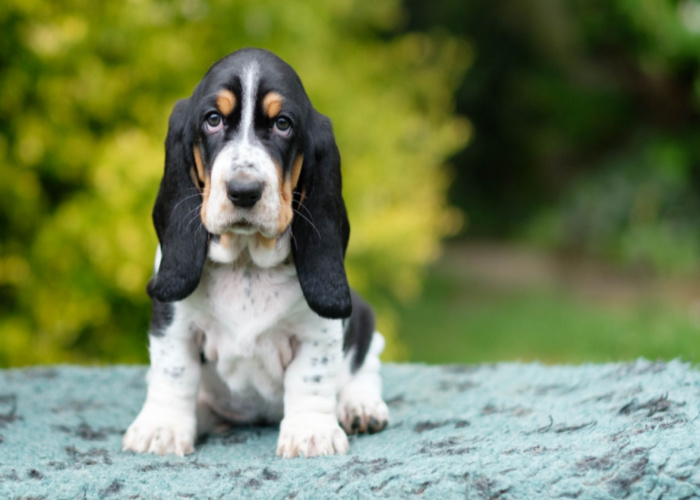 While the puppies that are bred with Terri Asher have the potential to be champions, they are being bred for temperament and qualities like a family pet. They live directly in the home with a family and other pets, so they have direct socialization skills with others, making them ideal for families looking for a loving pet. Before Terri releases a puppy and approves an adoption, there is an application and then an interview that is conducted to find out more about your family and lifestyle. If Terri thinks you and the puppy will be a good fit, the adoption will move forward.
In order to get your puppy, you will need to do a pick up at the residence so that you can meet Terri in person if you are not local to the area. Parent testing is available for the current litter of puppies and future litters. Before the puppies are sent home, they are checked by a vet with a good bill of health. Terri stays in steady communication with their adoptive parents until the time comes to pick up.
6. Lovely Basset Hounds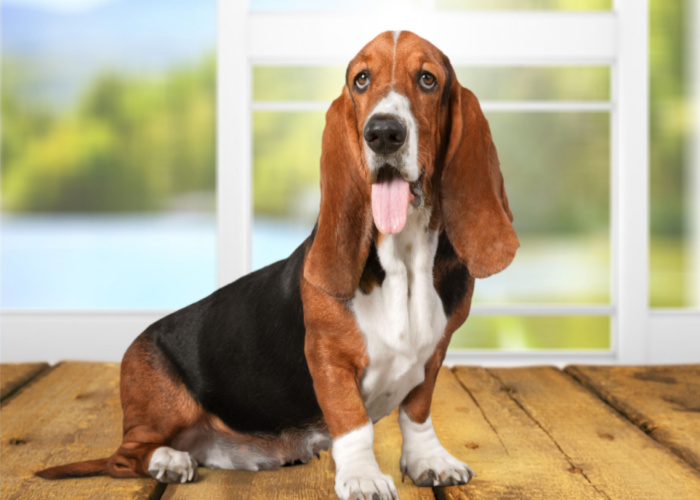 Another breeder located in California is Lovely Basset Hounds. Their mission is not to schedule and breed as many puppies as possible. Instead, they are more about letting litter happen as they come and then finding good homes for the puppies. The parents of these puppies come from a European bloodline and hold those standards, which has some differences from the American Kennel Club. There is a reservation list available so that potential owners can be contacted and interviewed. When there is a puppy available, the breeders will reach out for more information.
These Basset Hounds are bred with a variety of colors, having both light and dark coats. When you come to meet the puppies, you can choose one if you have a color preference. All of the puppies have thorough examinations by a vet and receive a clean health record.
What To Look For In A Breeder?
The reputation of a breeder is just as important as the dog that you are trying to find for your family. Only choose registered breeders, as they are held to standards set by national organizations like the American Kennel Club. Breeders have a list of standards that they must adhere to so that owners can get healthy and properly bred puppies. If you are looking for a breeder, below are a few things to keep in mind.
Breeder living conditions
Breeder interests
Where are the parents?
Puppy care
Living Conditions With the Breeder
One of the first things you want to do is determine what type of living conditions these breeders have for the puppies that they are trying to sell. Are they living in minimal spaces like kennels, or do they have room to run? The best breeders will allow the puppies to have the space they need for healthy growth and development. The area that they are living in will be clean at all times, and they are cleaned regularly.
Breeder Interests
If your breeder does not ask a lot of questions about your home and intentions with your puppy, then you might need to be concerned. Most serious breeders that are reputable and care about their puppies want them to go to quality homes. In most cases, a good breeder will ask to do a purchase if you are not able to keep the dog before taking the dog to a shelter or giving it away.
Are The Parents On-Site
The breeders who are in the business for money alone may not have both parents on-site. If you arrive and you notice one or more of the parents are missing, this could be cause for concern. Reputable breeders like to keep their parents together, especially the mom with the puppies until they are mature enough to head to their new homes.
Puppy Care
In addition to providing a clean place to live, you need to know what else the breeder is doing to have the best Basset Hound puppies for sale in California. The most reputable breeders will have puppies taking rides out in the car to get accustomed to a road trip home and traveling. By the time you go to visit your puppy, they will have been introduced to other animals and small children if possible as a way to develop social skills.
Also, your puppy should be seen by a vet and go through basic treatment for deworming. Depending on the age of the puppy, they should have received any vaccinations that are required for their health. In order to make your puppy familiar, those who live nearby are usually able to visit a couple of times before it is time to bring the puppy home.
Why Buy From a Breeder?
Breeders usually offer the best upbringing for puppies, especially those that are reputable and have gone through the breeding industry for several years. These puppies are brought up in a stable environment, so their temperament is best and ideal for those who have small children or other pets. Breeders understand Basset Hounds, what they need, and how to help them be the best versions of the breed. There are some top tier Basset Hound breeders in California.
Final Thoughts
Trying to find the right breeder is important so that you get the right Basset Hound puppy for your family. Whether you are planning to show your pet or have a quality family friend for your children, you want a breeder that has the same morals and guidelines. These breeders above adhere to the standards listed for Basset Hounds and have testimonies from previous owners that will reflect their good breeding habits.
Read Next:
Top Beagle breeders in California today
Top Pitbull breeders in California today
Top Maltese breeders in California today