French Bulldog breeders are a great way to get your hands on one of these lovable dogs, who have become increasingly popular in California and across the country. With so many French Bulldog breeders out there, it's important to ensure you're getting your puppy from a reputable source that follows all state laws regarding breeding and health regulations. This list will give you an idea of some of the best French Bulldog breeders in California to find the perfect pup for yourself or someone special.
1) Phenomenal Frenchies Temecula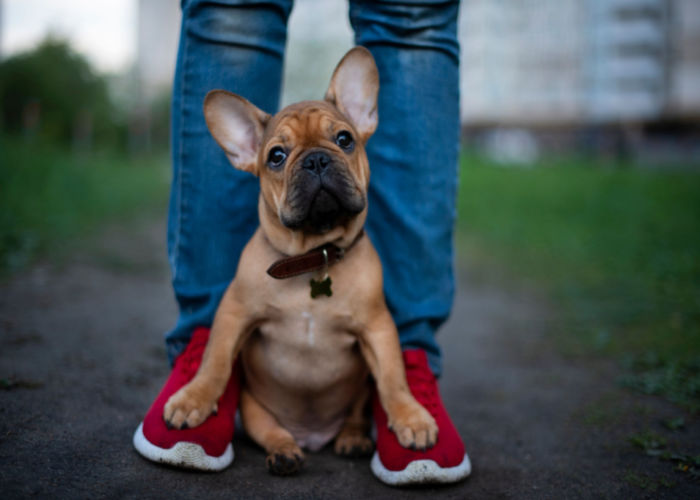 Website: https://www.frenchbulldogstemecula.com/
Address: Temecula, CA
Contact Information: Angela Annalese (951)526-6630 or aannalesebuckley@gmail.com
Social Media: Instagram
If you're looking for top-quality French Bulldog puppies for sale in California, look no further than Phenomenal Frenchies. This small hobby breeder is dedicated to health and quality, and they are eager to help you find your perfect puppy.
All full AKC pups come with a certificate of health from their veterinarian. They have a health guarantee that covers cherry eye, entropion, and elongated soft palate. In addition, if your puppy is diagnosed with any other life-threatening disease by a veterinarian within the first year, Phenomenal Frenchies will cover all costs associated with treatment at no charge to you!
Phenomenal Frenchies has great reviews from previous customers who have been thrilled with their experience as well as their new puppy. They are very communicative and helpful in setting up appointments and answering questions about their puppies. They also provide stud service if you're looking for a larger litter at once or are interested in breeding your own dogs!
Next: The top Californian dog breeders today
2) One of A Kind Bulldogs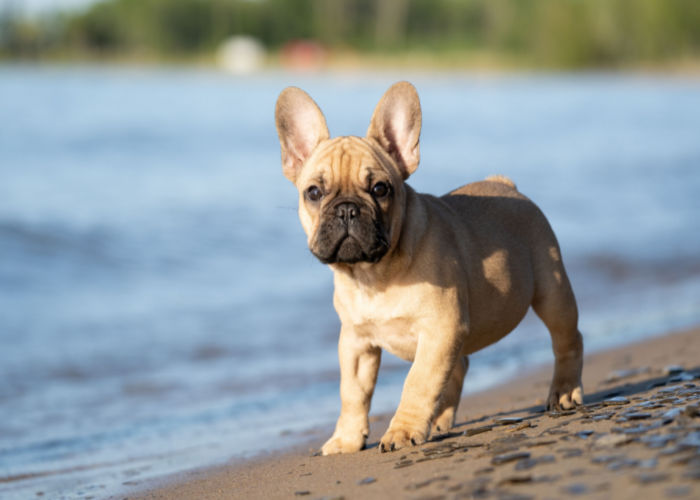 Website: https://oneofakindbulldogs.com/
Address: 16777 Lake Wohlford Ln, Valley Center, CA 92082
Contact Information: (760) 580-2293 or Inquiries@OneofaKindBulldogs.com
Social Media: Facebook
One of a Kind Bulldogs is an English and French Bulldog breeder located in San Diego County, California. Previously satisfied customers can vouch for their 17 years of experience breeding Olde English Bulldogges and 7 years of experience breeding French Bulldogs. The owners of One of a Kind Bulldogs place a lot of emphasis on the quality of care given to their dogs, along with a focus on customer service.
They will not sell two dogs to the same customer at the same time to help both owners and dogs adjust properly into their new homes. In addition, their property is open to the public 7 days a week, so potential customers can visit and view all available puppies, as well as see how they are cared for. This can give potential Frenchie owners a peace of mind when making such an important decision like purchasing a furry friend.
One of A Kind Bulldogs guarantees that they will provide you with a healthy puppy that has been given full vaccinations, is spayed or neutered before leaving their facility, comes with a guarantee against genetic defects if applicable, has had all necessary immunizations throughout its lifetime.
Next: Top breeders for English Bulldogs in California today
3) La Grenouille French Bulldog Breeder
Website: https://la-grenouille-french-bulldog-breeder-and.business.site/
Address: 11828 Bornite Ave, Hesperia, CA 92345
Contact Information: (760) 475-0348
La Grenouille French Bulldog Breeder has been breeding and showing dogs for over 20 years. They are one of the few highly reputable French bulldog breeders in California.
La Grenouille French Bulldog Breeder is a family-run business that has been breeding and showing dogs for over 20 years. They love the breed, and it makes them happy to see their puppies go home with loving families.
Their Frenchies come with a one-year health guarantee, a sales contract, and a shot record. They have all of their shots and dewormings up to date, and they have been checked out by a vet and given a health certificate.
Before going home, they start crate and house training so your puppy can adjust quickly. All of their puppies come with a starter kit that includes their food, toys, blankets, collar, and leashes.
4) Norcal French Bulldogs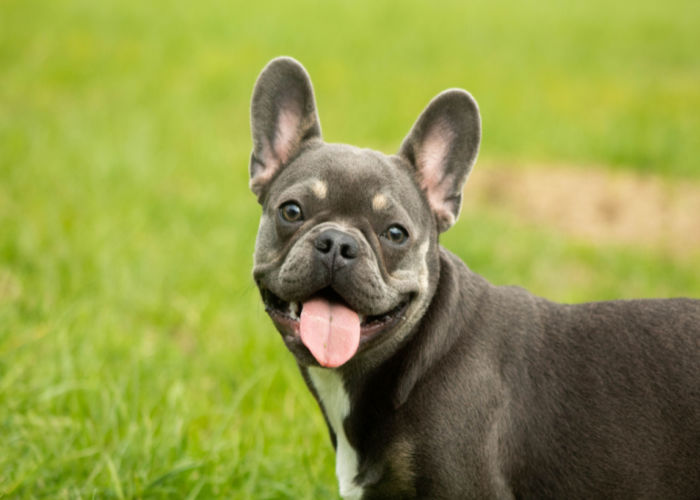 Website: https://www.norcalfrenchbulldogs.com/
Address: 14850 Highway 4, Ste A #201
Discovery Bay, CA 94505
Contact Information:
Social Media: Instagram
Norcal French Bulldogs is a long-standing and well-respected French Bulldog breeder in Northern California. They have more than 20 years of experience in the field and a deep love for the breed. They specialize in all colors as well as short and long hair coats.
They devote countless hours to raising each puppy, ensuring that it receives plenty of affection, attention, and training so that it can adjust to its new home with ease. Their Frenchies are fed high-quality food, exercised, and socialized on a daily basis.
Vet check, 1-year guarantee, health records, and feeding instructions are included in each puppy's package. They are exposed to children and other animals at Norcal French Bulldogs, where they receive constant love and care from our family members before going home with you!
Options for both delivery and pick-up are offered.
5) Sactown Frenchies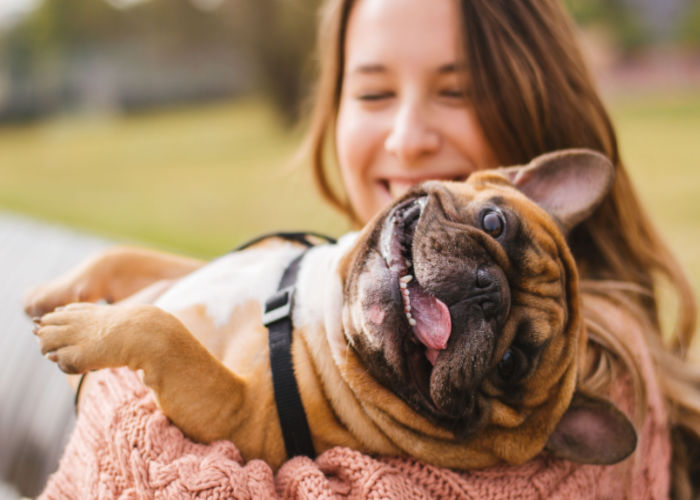 Website: https://www.sactownfrenchies.com/
Address: 8758 Shasta Lily Dr, Elk Grove, CA 95624
Contact Information: (916) 548-3899 or Sactownfrenchies@yahoo.com
Social Media: Instagram
Sactown Frenchies is a breeder of high-quality French bulldogs based in Sacramento, California. They take great pride in their dogs' structure and color, and they only produce one or two litters a year. The quality of their puppies is of utmost importance to them.
Because Sactown Frenchies only produces one or two litters per year, they are able to give each puppy the attention and care it needs to grow into a healthy adult dog. The puppies are well-trained family pets who live with them.
Sactown Frenchies offers stud services to those who want to breed their own French bulldogs. If you want to buy a puppy, past customers say they had the best experience at Sactown Frenchies. Great communication, dependability, and breed knowledge are just a few of the many reasons why people choose Sactown Frenchies as their preferred source for quality puppies!
All puppies come with up-to-date vaccinations and deworming, as well as a 1-year health guarantee.
6) Big Bulldogs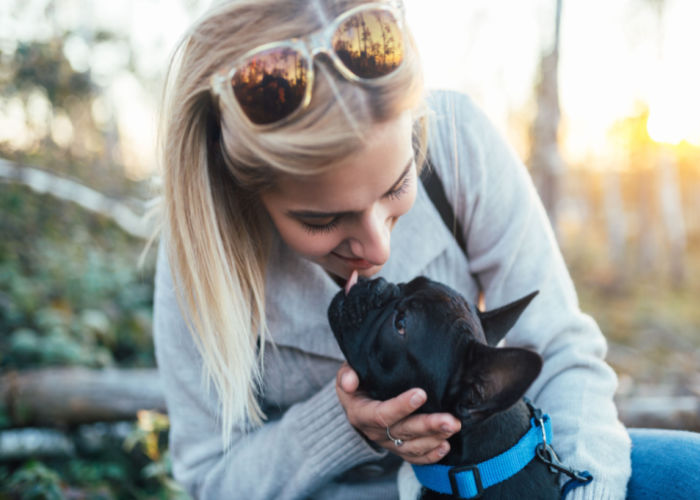 Website: https://bigbulldogs.com/
Address: 2517 S Santa Fe Ave #1, Vista, CA 92083
Contact Information: (760) 580-6084
Social Media: Instagram
Big Bulldogs is one of many French Bulldog breeders in California who are professional and ethical. They are committed to providing their customers with the highest standard of care for their French and English Bulldogs. They do not support line breeding or inbreeding. In addition, all of their puppies are fully registered, purebred, vet checked, and up-to-date on all shots and deworming.
Big Bulldogs knows that your dog is an important member of your family, so they send each puppy home with a contract that outlines their health care responsibilities. If you ever have to give up your dog, Big Bulldogs will be happy to take the Frenchie back and find him a new home.
Big Bulldogs provides excellent customer service in addition to being professional. They're proud of how quickly and carefully they respond to customer requests and concerns. They offer high-quality puppies at affordable prices while remaining reliable and responsive throughout the ordering process.
7) French Bulldogs LA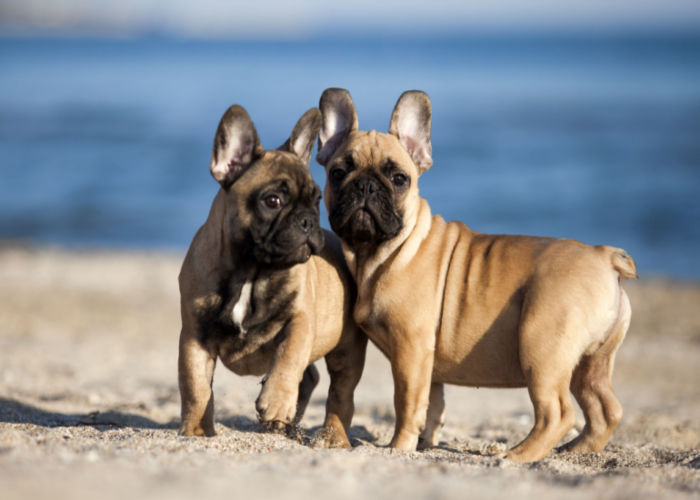 Website: https://frenchbulldogsla.com/
Address: 8100 Worth Way, Camarillo, CA 93012
Contact Information: (805) 876-5000
Social Media: Instagram
If you're looking for French bulldog puppies for sale in California, French Bulldogs LA is another great place to start. Located in the Ojai Valley of Ventura County, Southern California, they are committed to providing you with the best quality of care for your new puppy.
Buying a puppy from this breeder is an important decision for your family, and they want to make sure you're making the right one. They require that all prospective owners must meet with them before agreeing to sell them a Frenchie from French Bulldogs LA. In addition, They use FaceTime, Skype, or another video calling service to bring your new puppy into your home without the need for a drive.
The price of a Frenchie ranges from $3000 and up.
Next: Top puppy foods for small breed puppies
8) San Diego Bullies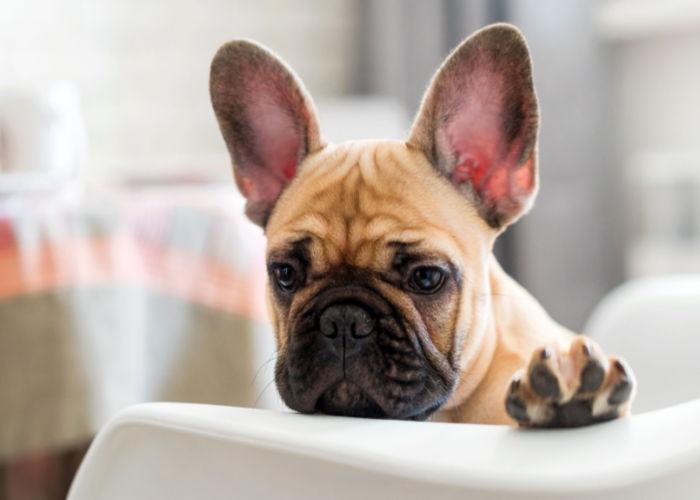 Website: http://www.sdbullies.com/
Address: San Diego, CA
Contact Information: sdbullies@gmail.com or (858) 522-0085
Social Media: Instagram
San Diego Bullies is a French Bulldog and English Bulldog puppy breeder located in San Diego, California. A well-established business, they've been breeding these dogs for over a decade.
They breed standard-colored bulldogs as well as those with unusual colors like blues, chocolates, lilacs, and tri-colored bullies. In addition, bulldogs come in a wide range of sizes, from the standard to the mini.
Their primary goal is to produce happy and healthy Frenchies and English bulldogs regardless of personal preference in size and color.
Starting price for SD Bullies is $3,500 for standard colors and $5,500 for rare/exotic colors.
Final Thoughts
If you want to find the best French Bulldog breeder in California, you must carefully consider a variety of factors. After all, finding the ideal puppy is a time-consuming process that should not be rushed. You must find an experienced breeder who will consider your needs and give you a healthy dog.
Read Next: